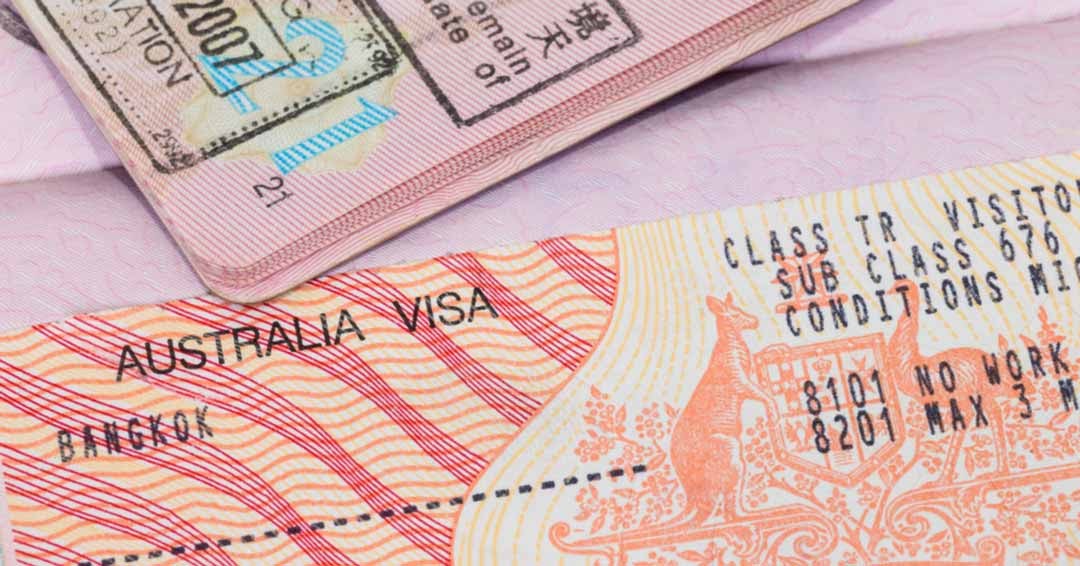 Australian Visa for Thai Girlfriend
Visa to Australia for a Thai national
Thai nationals, who want to enter Australia, also need a visa. The type of visa your Thai girlfriend needs to obtain depends on the purpose of her trip and her intentions. Thus, if it is for a short-term visit or to permanently move to Australia, there are different visas in which to apply. Here, you will find the two types of Australian visas for your Thai girlfriend: Tourist Visa and Fiancée Visa.
Applying for an Australian Tourist Visa
The Australian tourist visa is for your Thai girlfriend whose main purpose is tourism or leisure. The application for an Australian tourist visa for your girlfriend entails meeting particular requirements in order to be granted a visa. The Australian government would like to make sure that the visa applicant will return to her home country after the allowed visit to Australia. Therefore, the Thai national needs to provide certain documents that prove a long-term relationship with her home country. Such documents needed for the visa application include: 
Employment

Savings in Thai bank account

Assets and Properties

Dependents in Thailand
Tourist visa applicants that are sponsored by either their Australian partners, friends or relatives will need to provide their details and the necessary documentation to their sponsors as their sponsors will be the one lodging a formal sponsorship with the DIAC.
Proving a Relationship with the Sponsor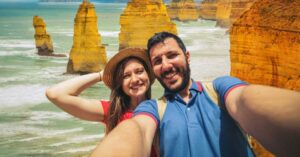 Getting a tourist visa to Australia as a girlfriend of an Australian citizen depends on showing the relationship between the Thai girlfriend and her sponsor is legitimate. Moreover, the Thai national needs to show plans to return to Thailand after visiting Australia. Hence, the more proof the Thai national has of plans to return to her home country, the more likely it is that she will get approved to visit Australia on a tourist visa.
Please read our tips on applying for an Australian tourist visa for a Thai girlfriend. You may check this page.
Applying for an Australian Fiancée Visa
For Thai nationals who plan to visit Australia in order to legally marry an Australian national, the visa needed is an Australian Fiancée Visa. The Australian Fiance Visa allows Thai or non-Australian fiancée of Australian citizens or permanent residents and eligible New Zealand citizens, to reside with their partners in Australia. Such visa holders are allowed to stay in Australia for a period of 9 months and can have their visas amended after getting married.
Eligibility
To serve as a sponsor for your Thai fiancée to Australia, you need to:
Have Australian citizenship

Have a permanent Australian residence status or be an eligible New Zealand citizen

Be 18 years of age or older

Have met your fiancée in person and have personally known each other

Are legally allowed to marry
To be able to apply for an Australia Fiancée Visa, you need to:
Be 18 years of age or older; otherwise, parental consent is needed in order to marry

Are legally allowed to marry

Pass a character clearance or have no criminal record

Pass a health clearance

Have met your sponsor in person and have personally known each other
Requirements for the AustralianFiancée Visa
To apply for Australian Fiancée Visa Thailand, the specific requirements for the application are as follows:
Evidence of having a relationship

. You must have the sincere intention of the sponsor and the applicant to get married and it is required to show proof of a genuine and ongoing relationship as well. You are therefore advised to keep every piece of evidence proving your relationship. Those can be in the forms of photos taken together, email or correspondence exchanges, money transfer receipts, flight tickets, and others.

Evidence of sufficient funds and accommodation.

As the sponsor, you should be able to show proof of your financial capability and accommodation to support your fiancée once she has arrived in Australia. If you are not able to do so, you can also have an Australian resident act as the sponsor of your fiancée.
The Thai fiancée has to visit and submit the application documents and application fees at the VFS office in Bangkok. The VFS office will then transfer your documents to the Australian embassy for evaluation. It takes up to 6 to 12 months to complete the process. The documents that the Australian Fiancée Visa Thailand applicant needs to submit are as follows:
Duly accomplished application form

Current, valid passport or travel document

Photos, Visa fee

Evidence of sufficient funds

Evidence of accommodation

Evidence of stable employment

Evidence of the date and venue of the marriage

Flight ticket reservation
Benefits of Having the Australian Fiancée Visa
The Australian Fiancée Visa holder will be entitled to the following privileges:
The ability to enter Australia before marriage

The freedom to enter and leave Australia multiple times within the allowed 9 month period of stay (multiple entry)

Legally be able to work in Australia

Apply for a spouse visa after registering your marriage

Study in Australia (without being entitled to government funding)

Participate in Australia's medical expense and hospital care assistance scheme
What We Can Do For You
Our services for the Australian Visa for Thai nationals do not include embassy or government fees. 
We can provide you with:
A full review of your sponsor and your own personal and employment history.

Consultation and confirmation of what type of visitor visa is appropriate for you.

A comprehensive checklist of required documents for you and your sponsor (if any).

Professional and accurate preparation of your visa application.

Submission of your visa application to the proper government agencies

Careful arrangement of all correspondence with the government agencies

Expert advice on how to present yourself during the interview (if any)

Unlimited assistance over the phone with our Australian Visa specialists