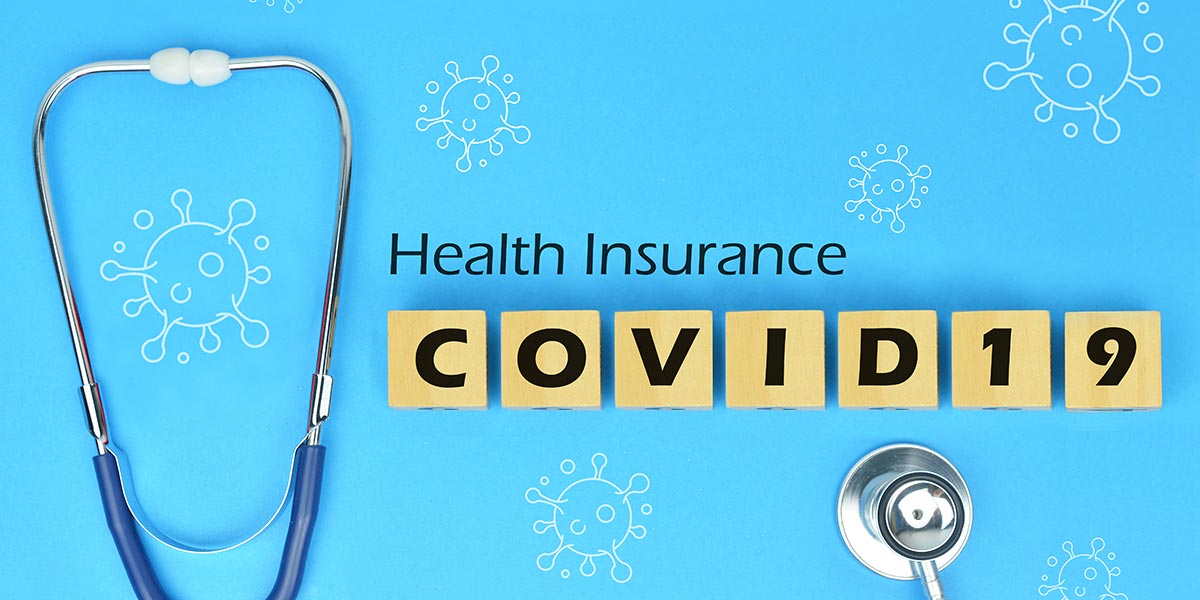 COVID-19 may make people wary of socialising with each other, but that doesn't mean we shouldn't be social. As countries reopen their borders and travel restrictions ease to allow international travel, people want to socialise with others from different cultures in different countries.
All it takes for people to enjoy each other's company is to practice safety measures and ensure one's security in another country by buying COVID insurance.
COVID Insurance for Cypriot Travelers
Cyprus is considered a low-risk country by Thailand, so Cyprus citizens can now travel to Thailand without having to do any mandatory quarantine on arrival.
For Cypriot travelers to be granted entry to Thailand, there are a few required travel documents. One of these documents is a valid travel insurance policy with a COVID cover.
Having COVID insurance will cover emergency medical expenses and other expenses if ever the Cypriot traveler encounters a COVID-19-related incident during their stay in Thailand. It is needed because foreign visitors cannot receive free medical care from the Thai government.
By having COVID insurance in place, Cypriot travelers do not need to worry about budgeting for potential medical emergencies, and can instead focus on enjoying their holiday.
Get your COVID-19 Insurance here: https://u.axa.co.th/Sawasdee_Siamlegal

COVID Insurance Coverage Requirement in Thailand
Cypriot travelers need to buy COVID insurance with the right COVID insurance coverage to be granted entry into Thailand.
Cypriot travelers have bought the right COVID insurance if:
Its coverage is a minimum of $10,000.
Its coverage includes covering medical emergency expenses relating to COVID-19 incidents.
Its coverage includes emergency medical evacuation or repatriation expenses and funeral expenses relating to COVID-19 incidents.
AXA Thailand: AXA Sawasdee Thailand
Travel to Thailand with the best travel medical insurance provider, AXA Sawasdee Thailand.
Socialize with Thai locals and other adventurous travelers in the post-pandemic world. Live the Thai way of life without fear of COVID-19, because you know you are covered with comprehensive insurance from AXA Sawasdee Thailand. 
Travel with no stress, with no fear. Travel with AXA Sawasdee Thailand.
Cypriot travelers can take advantage of comprehensive travel insurance cover and other benefits if they buy travel insurance from AXA Sawasdee Thailand:
Thai Government Approved Coverage
For a traveler to enter Thailand, they must have an insurance policy that meets the requirements set by Thai Authorities. AXA Sawasdee Thailand meets these requirements of cover, so it is valid and will be accepted by the Thai authorities when seeking approval to visit the country.
Packaged Options
Cypriot travelers can choose from 2 different packaged options of AXA Sawasdee Thailand. They can choose between:
Each package contains cover needed for approval, but Package 2 offers a higher level of cover and includes additional protection for things like loss of baggage, missed flights, property damage, accidents, etc. 
AXA Sawasdee Thailand, however, does not cover treatment for pre-existing medical conditions.
Option for Duration of Policy
An approved insurance policy must cover a traveler for the full length of their stay in Thailand. It does not matter if Cypriot travelers stay in Thailand for 3 weeks or 3 months because AXA Sawasdee Insurance allows people to choose the length of their policy.
They understand that once here, people fall in love with Thailand and often want to extend their stay. To make it easy for their customers, AXA Sawasdee Thailand can also extend an existing policy, so you don't need to worry about applying for new insurance while enjoying your holiday.
No Waiting Period
Insured Cypriot travelers are covered against COVID the moment they cross the border into Thailand. Unlike many insurance companies, AXA Sawasdee Thailand does not impose a 14-day waiting period for medical treatment in their conditions.
Cyprus citizens can enjoy their holiday from day one.
Covers Asymptomatic Cases
If a Cypriot traveler is infected with COVID-19 while in Thailand, it does not matter if they are diagnosed as either a symptomatic or asymptomatic case, AXA Sawasdee Thailand will cover medical expenses for both.
Many insurance companies will only cover a symptomatic diagnosis, but AXA Sawasdee Thailand will provide you with the cover you need in that serious situation no matter the diagnosis.
Covers Quarantine Period
AXA Sawasdee Thailand will cover the days you are required to spend in quarantine if you test positive for COVID. It will help cover medical and related expenses until you are healed.
AXA Sawasdee Thailand will be with the traveler in the days of isolation, always ready to provide what the traveler needs.
1-Page COVID Insurance Certificate
1-Page COVID insurance certificate and insurance policy will be provided to travelers who purchase their COVID insurance from AXA Sawasdee Thailand.  
Rather than having to provide multiple pages of a policy to Thai authorities, the 1-Page certificate will contain all relevant details of the COVID insurance plan and make applying for your Thailand Pass. Simple.
24/7 Hotline
AXA Sawasdee Thailand is available to answer concerns and provide medical assistance for travelers 24 hours a day, 7 days a week.
They are a phone call away to help however they can.
Refundable
You can get a full refund of the insurance premium if the Royal Thai Embassy/Consulates do not accept your AXA Sawasdee Thailand insurance. You must provide proof that the policy was not accepted by the Embassy, e.g. a web page of the Embassy listing the requirement, or a leaflet with the Embassy header/logo.
How to Buy COVID Insurance from Cyprus
To buy COVID insurance from AXA Sawasdee Thailand and take advantage of the benefits mentioned above, follow these simple steps: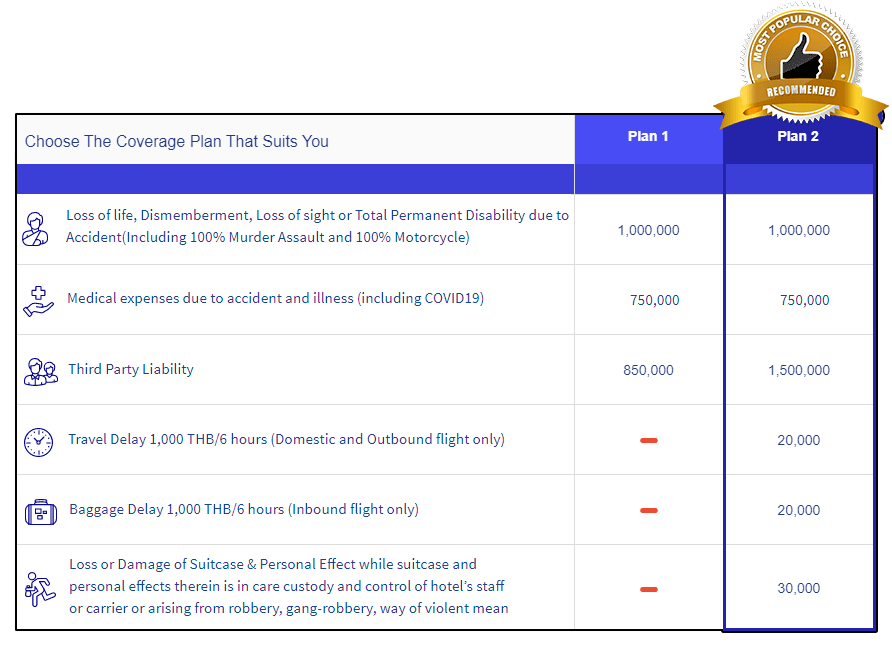 Tips to Make Sure COVID Insurance will be Accepted
To make sure that the Thai authorities will accept the COVID insurance you purchased, check the policy wording and details on your certificate.
You need to check:
Correct personal details
A minimum medical coverage $10,000 USD.
It states to cover for incidents involving "COVID-19"
It must list the period of cover. Make sure it covers your entire stay in Thailand.
Royal Thai Consulate-General, Cyprus
If Cypriot travelers need updates and information about traveling to Thailand, Thai visas, and other concerns, Cypriot travelers can contact or visit the Royal Thai Consulate-General in Cyprus.
Royal Thai Consulate-General, Nicosia
Address: 40, Evagoras Avenue, 1097 Nicosia, Cyprus
Email Address:

[email protected]

 
Contact No.: +357 22 674900
Business Hours: 08:30 am-1:30 pm