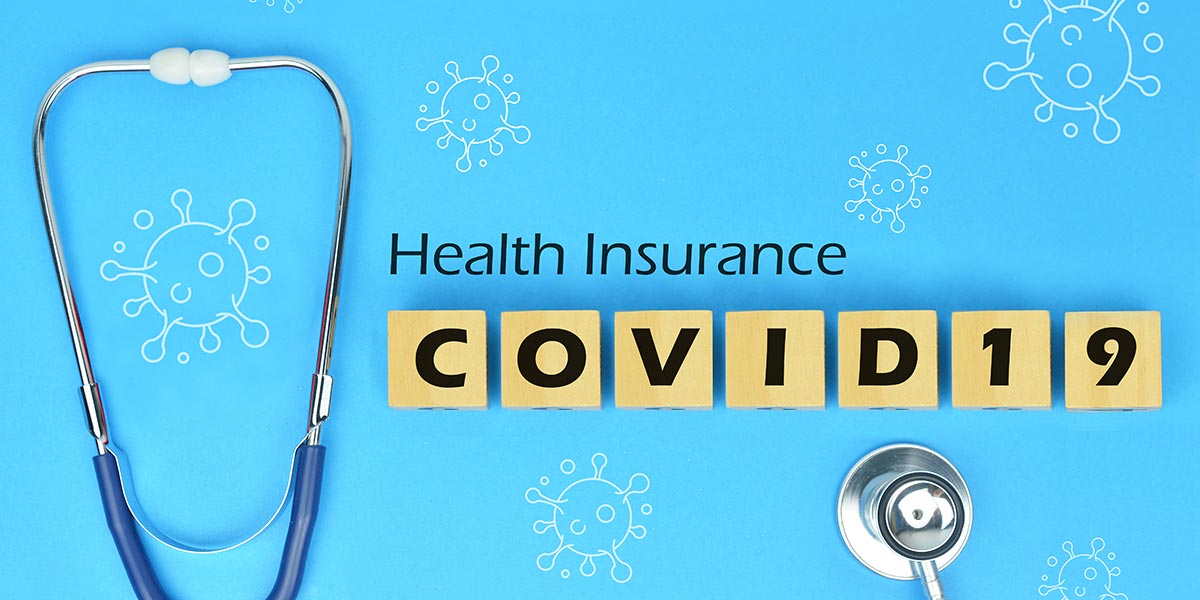 The current pandemic world can be scary. It can be dangerous. Even as borders open and international travel reignites, the last thing a traveler wants to worry about is getting caught in a medical emergency while trying to enjoy a well-deserved holiday.COVID-19 is still a threat, but with the right preparation, you can plan a wonderful holiday from Bulgaria to Thailand with ease.It is important to keep safe by practicing local safety measures and covering yourself with the best COVID insurance possible.
COVID Insurance for Bulgarian Travelers
Bulgaria is considered a low-risk country by Thailand.
Bulgarian travelers can enter Thailand with ease, regardless of their vaccination status. Fully vaccinated Bulgarian travelers can visit without needing to be quarantined upon arrival. When arriving in Thailand, Bulgarian citizens need to show specific documents as directed by Thai authorities.
One document required is a valid travel insurance policy that covers medical and COVID-related incidents. A policy can be classed as a Travel, Medical, or Health policy, but it must include COVID-19 cover.
If you test positive for COVID-19 while in Thailand, this insurance policy will cover medical and other related expenses. It helps keep you safe and not out of pocket because of unforeseen events in Thailand.
When you have COVID insurance, you don't need to worry about budgeting for potential medical emergencies because your insurance will cover it for you.
You may get your COVID-19 Insurance here: https://u.axa.co.th/Sawasdee_Siamlegal

Requirements of COVID Insurance Coverage set by Thailand
COVID insurance will only be valid and accepted by Thai authorities if the following conditions are present in your purchased COVID insurance.
The amount of the cover for medical expenses is at least $10,000 USD.
The COVID insurance covers the medication, medical expenses, and treatment by professionals, with COVID-19 incidents.
The COVID insurance includes emergency medical evacuation or repatriation or funeral expenses incurred because of COVID-19 incidents.
AXA Thailand: AXA Sawasdee Thailand
For worry-free travel to Thailand, buy medical insurance from the best travel medical insurance provider, AXA Sawasdee Thailand.
If you are looking for a travel companion that makes travel seamless, AXA Sawasdee Thailand is for you. 
To create the best memories during your trip to Thailand, let AXA Sawasdee Thailand do the worrying while you focus on your plans.
AXA Sawasdee Thailand is always prepared and offers comprehensive cover and benefits to make your travel easy. Coverage Approved by the Thai Government. AXA Sawasdee Thailand insurance meets all Thai authority requirements. If the details are correct, your insurance will always be accepted by Thai authorities.
Cover Approved by the Thai Government
AXA Sawasdee Thailand insurance meets all Thai authority requirements. If the details are correct, your insurance will always be accepted by Thai authorities.
Wide Coverage
AXA Sawasdee Thailand provides coverage above and beyond that requested by Thai authorities. Different travelers have different levels of comfort, so AXA Sawasdee Thailand offers two levels of cover for Bulgarian citizens. You can choose between AXA Insurance Package 1 or Package 2.
Both packages meet minimum entry requirements, but Package 2 offers additional cover for things like missed flights, lost baggage, etc.
It is important to note that AXA Sawasdee Thailand does not cover treatment for pre-existing medical conditions.
Duration Option
AXA Sawasdee Thailand lets travelers choose the length of their insurance policy. You just need to decide how long you are going to visit and make sure your insurance covers your stay in Thailand. 
If you decide to stay longer, don't worry. Travelers can extend an existing policy while in the country.
No Waiting Period
Travelers do not have to sit down with pen and paper and work out exactly when they can use their insurance.  
AXA Sawasdee Thailand has no waiting period, which means travelers insured with AXA Sawasdee Thailand can enjoy their holiday from day 1 without worry.
Covers Asymptomatic Cases
If travelers test positive for COVID-19 while in Thailand, AXA Sawasdee Thailand will cover both symptomatic and asymptomatic cases.
This is important because, in the fine print, many insurance companies will not cover a policyholder if they are diagnosed as asymptomatic.
Covers Quarantine Period
If a Bulgarian citizen tests positive and needs to spend time in a quarantine facility, AXA Sawasdee Thailand's insurance will cover quarantine-related expenses.
1-Page COVID Insurance Certificate
AXA Sawasdee Thailand provides a convenient insurance certificate for your policy. This will help when it is time to apply for your Thailand Pass. 
The 1-Page insurance certificate contains complete details about your policy and is acceptable for confirming insurance requirements in the Thailand Pass system.
24/7 Dependable and Trusted Service
Travelers insured with AXA Sawasdee Thailand have 24/7 support through the company's hotline. 
If you have questions or need emergency medical support, AXA Sawasdee Thailand is on call.
Refundable
You can get a full refund of the insurance premium if the Royal Thai Embassy/Consulates do not accept your AXA Sawasdee Thailand insurance. You must provide proof that the policy was not accepted by the Embassy, e.g. a web page of the Embassy listing the requirement, or a leaflet with the Embassy header/logo.
How to Buy COVID Insurance from Bulgaria
To purchase AXA Sawasdee Thailand COVID insurance and take advantage of its many benefits, follow the steps below: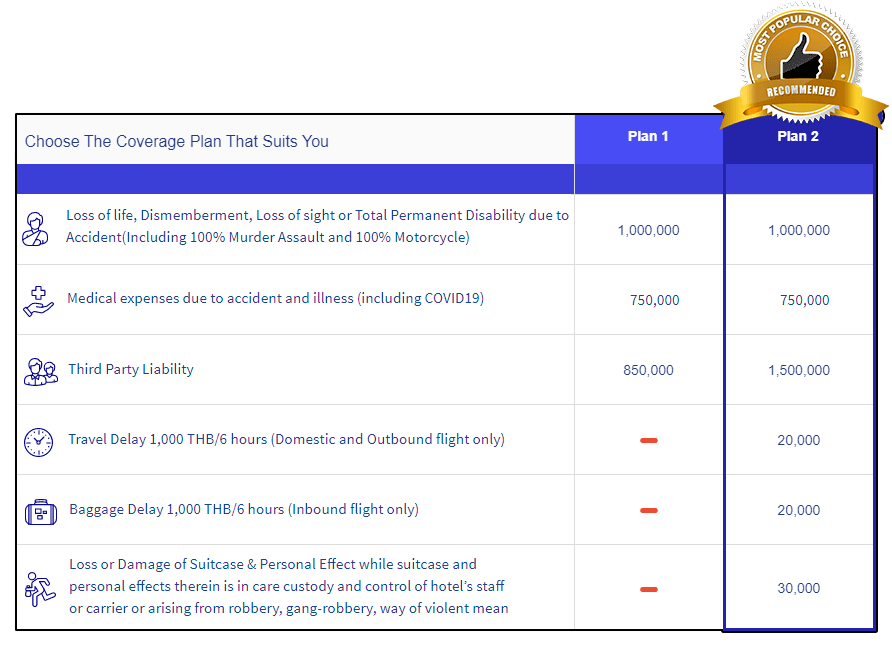 Tips on Validating COVID Insurance
Your COVID insurance certificate will be checked by Thai authorities after applying for a Thailand Pass.
To make sure insurance is valid, the following details need to be listed:
Your details are correct. Incidents relating to COVID-19 are covered.
The certificate must show "COVID-19".
The duration of the cover must be specified. The policy must be for the whole length of stay in Thailand.
A minimum cover of $10,000 USD for medical expenses.
Royal Thai Honorary Consulate in Bulgaria
If Bulgarian travelers have questions about traveling to Thailand and other information needed, what they can do is contact or visit the local Royal Thai Honorary Consulate.
Royal Thai Honorary Consulate, Sofia
Address: ул. Петър Парчевич 42, ет.6, 1000 Sofia Center, Sofia, Bulgaria
Email Address:

[email protected]

 
Contact No.: (+359 2) 9600933
Business Hours: 10:00 am- 12:30 pm to 2:00 pm to 4:30 pm