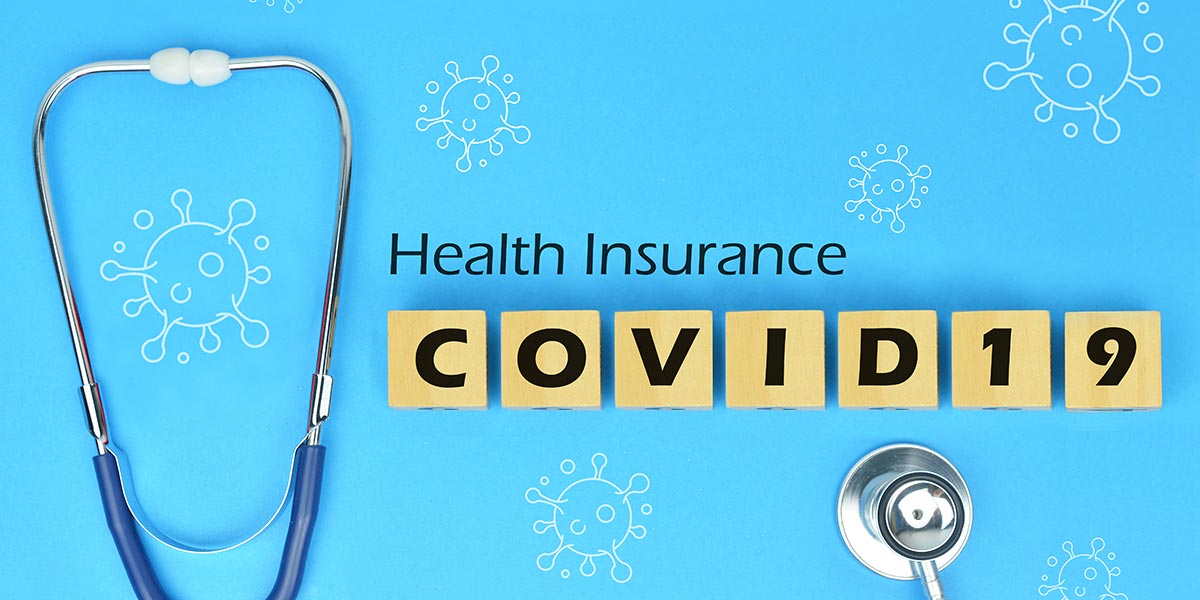 Being stuck in a pattern and doing the same thing every day gets old. It feels like you are in a rut and you crave something out of the ordinary. Something different. Anything.
This is how many people felt over the past two years. Covid-19 forced people to isolate themselves, doing the same thing day after day because they didn't have the choice of something different. This forced isolation made people realize many things they took for granted.
For some, it was the loss of travel. As Covid stretched out, they craved travel, that feeling of seeing a different place, or culture. Being able to try different foods and activities. People needed something to break the pattern.
People can break that pattern. As countries ease travel restrictions, Kuwait citizens can once again explore and discover something different. Traveling to a different country can take a little more effort at the moment, but if done right, it is simple.
Just like pre-Covid times, travelers must take responsibility for keeping safe. One of the best ways to do this is to have great Travel Insurance. As you plan your new trip, it pays to know what your insurance needs to cover during the pandemic.
COVID Insurance for Kuwaiti Travelers
Thailand has always been popular with Kuwaiti travelers. As travel restrictions ease, Kuwaiti people can enter the Land of Smiles with ease because Kuwait is considered a low-risk country by Thailand. A Kuwaiti traveler can enter Thailand without needing to complete any mandatory quarantine.
When entering Thailand, a Kuwaiti traveler must provide Thai authorities with a few health and travel documents for approval. One document needed by Thai authorities is confirmation of valid travel insurance with COVID cover.
Travel insurance is mandatory because if a Kuwaiti citizen contracts COVID while in Thailand, they are not eligible for free medical care. COVID insurance protects a visitor while recovering and confirms they will not be left out-of-pocket with any unexpected medical or quarantine expenses.
You may get your COVID-19 Insurance here: https://u.axa.co.th/Sawasdee_Siamlegal

COVID Insurance Required Coverage in Thailand
Thai authorities have set a minimum standard that all COVID insurance must meet for approval. When Kuwaiti travelers organize their insurance, they should make sure their policy meets the following standards:
Have a minimum medical coverage of $10,000 USD.
Includes medical cover for COVID-19-related incidents.
Includes emergency medical evacuation or repatriation cover, and funeral cover in case the worst happens because of COVID-19 related incidents.
AXA Thailand: AXA Sawasdee Thailand
For the best travel insurance while visiting Thailand, choose AXA Sawasdee Thailand.
AXA Sawasdee Thailand offers safety, security, and convenience during the COVID pandemic. With comprehensive cover and a respected reputation, AXA Sawasdee Thailand protects travelers from all over the world when visiting Thailand.
Listed below are the benefits you can take advantage of when buying COVID insurance from AXA Sawasdee Thailand:
Approved by Thai Government
The cover offered by AXA Sawasdee Thailand complies with the standard set by Thai authorities. This means your insurance will be approved without worry when planning your trip.
Alternate Policy Cover
Kuwaiti travelers can choose between different levels of cover: AXA Insurance Package 1 or AXA Insurance Package 2.
Each package provides the minimum cover needed for approval, but Package 2 offers additional cover for things like missed or delayed flights, lost luggage, and personal accident.
Neither package covers medical treatment for existing conditions.
Duration of Policy
Travelers must be protected for their entire time in Thailand. You have complete control over the duration of your COVID insurance policy. It doesn't matter if Kuwaiti citizens visit for a week or a year, AXA Sawasdee will cover you for your entire holiday.
Because many Kuwaitis fall in love with Thailand, AXA Sawasdee allows you to extend your existing policy if you decide to stay longer. You don't have to worry about cancelling and reapplying for new policies.
No Waiting Period
With AXA you are covered from the moment you land in Thailand. Many insurance companies place 14-day wait periods in their policies. Knowing you are covered from day 1 means you can focus on fun instead of "what ifs".
Cover for Asymptomatic Cases
AXA Sawasdee Thailand covers both symptomatic and asymptomatic cases if you test positive for COVID-19. As variants became common, some insurers placed clauses that would not cover a positive COVID diagnosis if the client showed asymptomatic symptoms.
AXA does not discriminate against over-testing. Whether you are diagnosed as symptomatic or asymptomatic, you will be protected during recovery.
Cover for Quarantine Periods
If you are diagnosed with COVID and need to enter quarantine, your insurance will cover medical and quarantine expenses during your recovery. If quarantine affects your return flights, you are still ok. AXA helps you focus on getting better instead of worrying about money and expenses.
1-Page Certificate of Insurance
One of the best things about AXA Sawasdee Thailand insurance is their convenient 1-Page insurance certificate. When you apply for your Thailand Pass, a Kuwaiti citizen must upload proof of their policy. Instead of attaching multiple pages, you can provide one page that contains all relevant information needed for approval.
24/7 Service
Kuwaiti visitors with AXA Sawasdee insurance have access to a 24/7 customer support line. If you have a query, a medical emergency or need to extend your policy, you can contact a friendly staff member anytime.
Refundable
You can get a full refund of the insurance premium if the Royal Thai Embassy/Royal Thai Consulates do not accept your AXA Sawasdee Thailand insurance. You must provide proof that the AXA Sawasdee Thailand policy was not accepted by the Embassy, e.g. a web page of the Embassy listing the requirement, a leaflet with the Embassy header/logo.
How to Buy COVID Insurance from Kuwait
Purchase travel insurance from AXA Sawasdee Thailand for the best coverage and benefits. You can apply online and have your insurance done in minutes.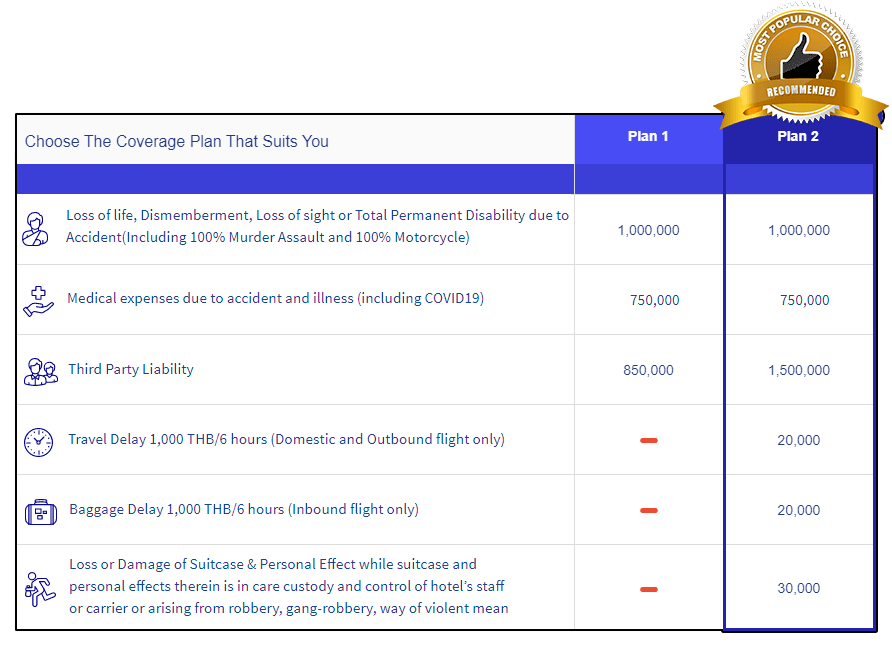 Apply at AXA Sawasdee Thailand
Pick between AXA Insurance Package 1 or AXA Insurance Package 2
Fill in your personal details and get a quote.
Pay for your chosen package.
You will receive your insurance certificate and policy via email in minutes.
After receiving the policy and certificate, you can apply for a Thailand Pass.
Note: Insurance purchased locally may not include cover outside your country. Best to buy insurance in your destination country.
Check your Validity of COVID Insurance
Before applying for a Thailand Pass, it is best to confirm the details of your policy are correct. This will help avoid delays in approval.
Double-check the following details:
The correct personal details.
A minimum medical cover of $10,000 USD.
Cover for incidents involving "COVID-19".
Full cover for your entire stay in Thailand.
Royal Thai Embassy in Kuwait
To keep yourself updated with the news, advisories, and other information in Thailand, please visit the websites and pages of your local Royal Thai Embassy. Or if you have questions, you can contact them.
Address: Jabriya, Block No.6, Street No. 8, Villa No.1, P.O. Box 66647 Bayan 43757 Kuwait
Email Address: royalthaiembassykuwa[email protected]  
Contact No.: (96-5) 2531-7530-1
Business Hours: 8:30 am to 2:30 pm