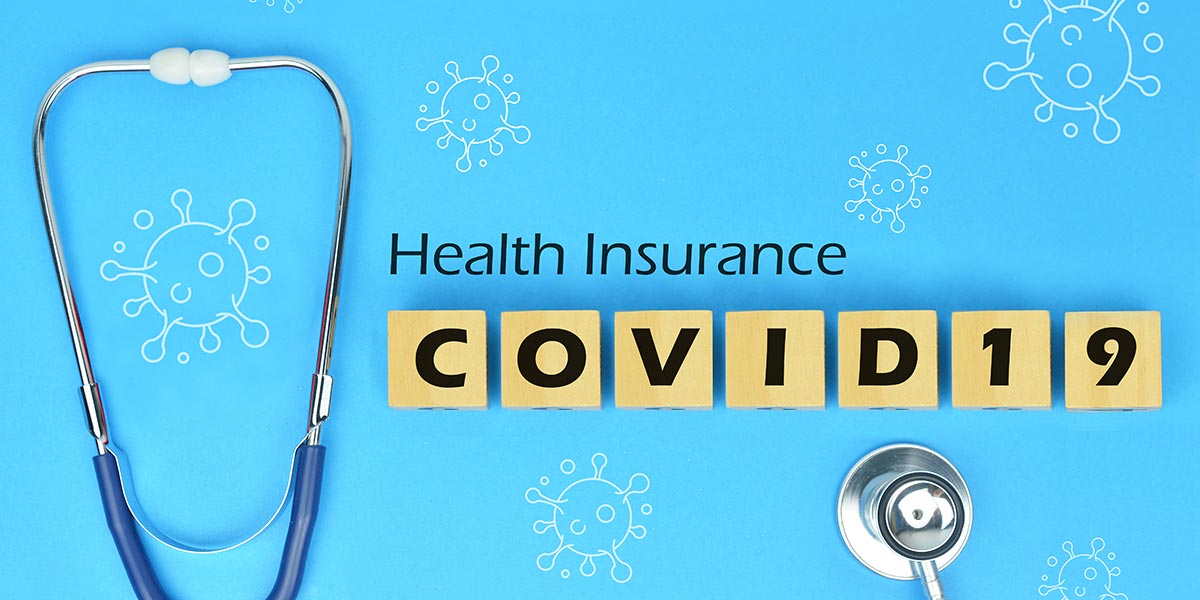 People travel for freedom and independence.
With freedom and independence, you can live your life to the fullest by exploring the world. 
However, with the presence of COVID-19, the freedom and independence of travel were put on hold because of border closures and travel restrictions.
Don't worry. The world is opening up, and if done properly, the freedom and independence of travel can be yours again. No matter where you go, buying COVID insurance is essential to keeping safe while abroad.
COVID Insurance for Croatian Travelers
Croatian travelers can travel to Thailand now because the country has eased its travel restrictions for the convenience of travelers all over the world. 
Croatia is considered a low-risk country by Thailand, which means Croatian travelers can visit Thailand without mandatory quarantine.
There are only a few travel documents needed for Croatian citizens to enter Thailand, one of which is proof they have purchased COVID insurance. 
This COVID insurance could be called travel, medical, or health insurance with COVID-19 cover. 
The purpose of COVID insurance is to ensure a Croatian citizen is protected in the unlikely case they contract COVID while on holidays. Foreign travelers cannot receive free medical care in Thailand, so it's important to make sure you are not out-of-pocket because of medical expenses.
You may get your COVID-19 Insurance here: https://u.axa.co.th/Sawasdee_Siamlegal

Required Coverage for the COVID Insurance in Thailand
The COVID insurance a Croatian traveler should buy must follow the standards set by Thai authorities.
The COVID insurance will only be valid and accepted by Thai authorities if:
the COVID insurance must have a minimum cover of $10,000 USD

the COVID insurance must cover medical and other expenses for COVID-19-related medical treatment or incidents

the COVID

insurance should cover emergency evacuation, repatriation, or funeral costs in case of death-related incidents involving COVID-19

the COVID insurance should provide cover for the entire time you are in Thailand
AXA Insurance: AXA Sawasdee Thailand
For travel medical insurance or travel health insurance that offers only the best, choose AXA Sawasdee Thailand.
Enjoy your freedom and independence without the stress and pressure of thinking about what could happen in the future. AXA Sawasdee Thailand is your perfect travel companion if you want an uninterrupted trip to Thailand.
Take advantage of the comprehensive cover and benefits it offers to insured travelers:
Coverage is Thai Approved
AXA Sawasdee Thailand insurance meets all cover standards required by the Thai authorities. AXA Sawasdee Thailand's insurance is valid and will be accepted by the Thai authorities when entering the country.
Packaged Options
The AXA Sawasdee Thailand covers more than we expect to cover. 
Croatian travelers can choose from 2 packages: AXA Insurance Package 1 or Package 2
Both packages offer the minimum you need to enter Thailand, but Package 2 offers a higher level of protection by covering events like – Loss of luggage, delayed or missed flights, property damage, and emergency evacuation.
It is important to note that neither policy covers treatment for a pre-existing medical condition.
Duration Options
Croatian citizens can choose their length of cover for the purchased travel insurance. 
If Croatian travelers choose to stay in Thailand for a short period or long period, AXA Sawasdee Thailand can cover their entire stay. If they enjoy themselves and wish to extend their stay, they do not need to apply for a new policy but can extend their existing policy.
No Waiting Period
Croatian travelers do not need to wait for their AXA Sawasdee Thailand insurance to be "effective". 
There is no 14-day waiting period that starts as soon as the Croatian traveler crosses the border into Thailand.
Covers Asymptomatic Cases
Asymptomatic cases are covered by AXA Sawasdee Thailand.
Many insurance companies will have a condition that does not cover asymptomatic cases of COVID. With AXA Sawasdee Thailand, it doesn't matter if you are symptomatic or asymptomatic. Travelers who test positive for COVID-19 are protected no matter the diagnosis.
Covers Quarantine Days
If travelers from Croatia have to spend time in a quarantine facility for mandatory quarantine, they do not need to worry about expenses or feel isolated because AXA Sawasdee Thailand will be there with you, to provide you with the cover you need.
1-Page COVID Insurance Certificate
AXA Sawasdee Thailand will provide travelers with a 1-Page insurance certificate and an insurance policy that has complete details of their purchased COVID insurance. 
This 1-Page insurance certificate and insurance policy are convenient when applying for a Thailand Pass. When providing proof of your insurance, you must upload a copy of your insurance. Instead of uploading a multi-page policy, you simply provide the 1-Page certificate for approval.
24/7 Availability of Helpline
Insured Croatian travelers will be granted access to a 24/7 helpline. 
If travelers need emergency help or have concerns about the COVID insurance they purchased, AXA Sawasdee Thailand is just a call away.
Refundable
You can get a full refund of the insurance premium if the Royal Thai Embassy/Consulates do not accept your AXA Sawasdee Thailand insurance. You must provide proof that the policy was not accepted by the Embassy, e.g. a web page of the Embassy listing the requirement, or a leaflet with the Embassy header/logo.
How to Buy COVID Insurance from Croatia
Wherever you are located, you can purchase AXA Sawasdee Thailand insurance online by following the instructions below:

Tips on Checking Validity of Insurance
To check if the COVID insurance that you purchased is correct, check the insurance certificate for the following:
Correct p

ersonal details.

A minimum medical coverage of $10,000 USD.

It must state cover for incidents involving "COVID-19".

It must list the period of cover. Make sure it covers your entire stay in Thailand

.
Royal Thai Consulate Croatia
Croatian travelers can visit or contact their local Royal Thai Consulate for questions and concerns about traveling to Thailand, Thailand visa, etc.
Royal Thai Consulate, Zagreb