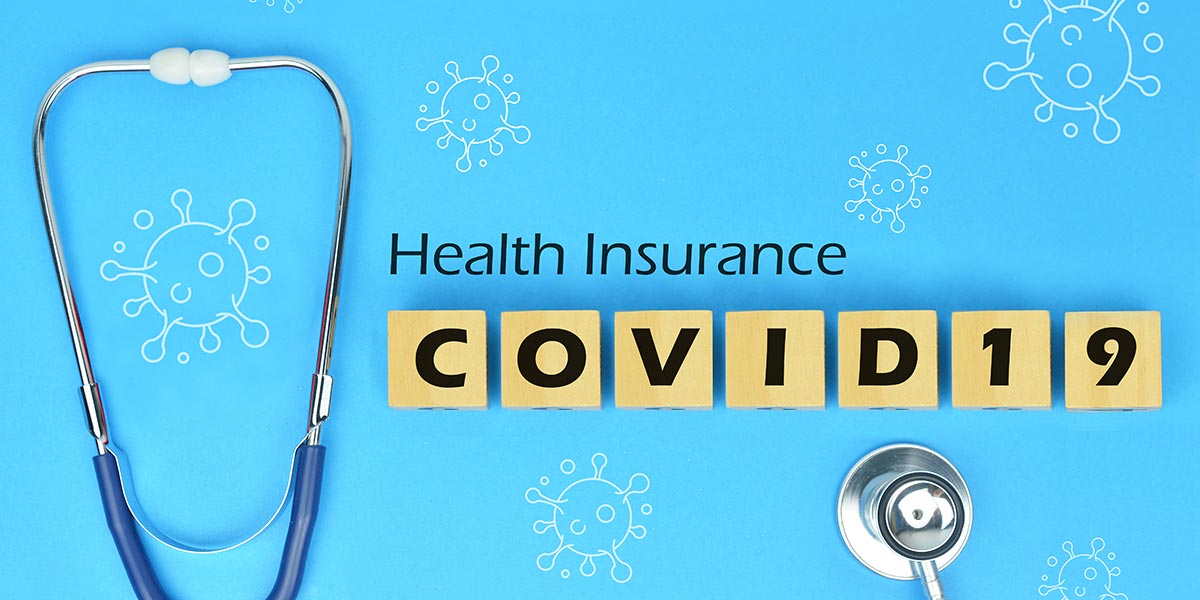 COVID-19 may hinder many international travelers from creating beautiful experiences right now, but as countries slowly win the battle against the virus, creating a new experience is possible by traveling safely.
Put your mask on, be vaccinated, buy good COVID insurance, and travel to where new experiences await.
COVID Insurance for Bruneian Travelers
Brunei is listed as a low-risk country by Thailand. Citizens of Brunei can travel to and enter Thailand without the hassle of mandatory quarantine upon arrival.
It's easy to travel to Thailand from Brunei at this time of the year if you do it right. With travel restrictions easing in Thailand, Bruneian travelers only need to provide a few required travel documents, apply for Thailand Pass and get on a plane.
One document Bruneian travelers need to provide to Thai authorities is COVID insurance. COVID insurance can be called Health, Travel, or Medical insurance as long as it has COVID-19 cover.
Thai authorities require all travelers to buy COVID-19 travel insurance, so they are covered if infected with COVID-19 during their stay in Thailand. The right insurance means you can budget for the fun things instead of worrying about potential medical expenses.
You may get your COVID-19 Insurance here: https://u.axa.co.th/Sawasdee_Siamlegal

Thai COVID Insurance Coverage Requirements
Thai authorities have set a standard of cover for all travelers entering Thailand. For an insurance policy to be accepted, it must:
Have a minimum cover of $10,000 USD for medical expenses.
Cover medical expenses related to COVID-related incidents.
Include emergency medical evacuation, repatriation, and funeral cover if dealing with a COVID-19 worst-case scenario.
Cover the full length of your stay in Thailand.
AXA Thailand: AXA Sawasdee Thailand
Create a beautiful experience in Thailand with only the best travel insurance provider, AXA Sawasdee Thailand.
Make something memorable without worrying about what 'could' happen. AXA Sawasdee Thailand can help you focus on the holiday experience with a seamless and stress-free service.
Take advantage of AXA Sawasdee Thailand's comprehensive COVID cover benefits:
COVID Insurance Coverage is Approved by the Thai Government
The COVID insurance offered by AXA Sawasdee Thailand is approved by the Thai government. Its policy makes sure your entry into Thailand is smooth and stress-free.
Provides Other Coverage
Because people have different needs when traveling, AXA Sawasdee Thailand offers 2 packages with different levels of cover. Package 1 and Package 2.
Both policies cover medical and COVID-related incidents, but Package 2 covers things like lost baggage, missed flights, and incidents unrelated to COVID-19.
It is important to note that AXA Sawasdee Thailand does not cover treatment for pre-existing medical conditions.
Choice of Policy Duration
Whether you stay in Thailand for 30, 60, 90, or even 120 days, it doesn't matter because AXA Sawasdee Thailand can cover it for you. Enjoy your memorable moments in Thailand for as long as you can. AXA Sawasdee Thailand will be there for you.
If travelers decide they need a longer holiday, they can request to extend their existing policy while in the country.
No Waiting Period
People insured with AXA Sawasdee Thailand's COVID insurance do not need to worry about details like, "Do I have a 14-day waiting period?" They can enjoy their holiday from day 1 because their insurance is effective from day 1 of the policy. 
AXA Sawasdee Thailand has no waiting period and their cover kicks at the moment a traveler crosses the border into Thailand.
Covers Asymptomatic Cases
Many insurance companies do not cover asymptomatic cases of COVID.
In a case where a traveler gets infected during their stay in Thailand, AXA Sawasdee Thailand will take care of your situation regardless of whether you are diagnosed as symptomatic or asymptomatic. 
AXA Sawasdee Thailand will make sure that you get the care and cover you need in these kinds of serious situations.
Covers Quarantine Days
If a Bruneian traveler needs to complete a COVID-related mandatory quarantine while in Thailand, AXA Sawasdee Thailand will be by your side to cover medical expenses and needs while you are in isolation.
1-Page COVID Insurance Certificate of Insurance
Applying for a Thailand Pass is easy with AXA Sawasdee Thailand. They provide a 1-Page insurance certificate that lists all the important details of the policy.
When applying for a Thailand Pass, travelers can only upload 1 file per requirement. So you do not have to worry about uploading a multi-page policy.
24/7 Responsive Service
AXA Sawasdee Thailand is available 24/7 for insured travelers. 
AXA Sawasdee Thailand will answer questions about your purchased insurance and provide emergency medical support with just a call.
Refundable
You can get a full refund of the insurance premium if the Royal Thai Embassy/Consulates do not accept your AXA Sawasdee Thailand insurance.
You must provide proof that the policy was not accepted by the Embassy, e.g. a web page of the Embassy listing the requirement, or a leaflet with the Embassy header/logo.
How to Buy COVID Insurance from Brunei
To buy your travel insurance from AXA Sawasdee Thailand, follow the instructions below:

Note that buying insurance locally may be invalid if it does not cover accidents outside your country. Always check the fine print.
Buying Brunei travel insurance will only be effective if you are a foreign traveler traveling to Brunei.
Tips on Validating COVID Insurance
Your COVID insurance certificate will be checked by Thai authorities after applying for a Thailand Pass. 
To make sure insurance is valid, the following details need to be listed:
Incidents relating to COVID-19 are covered.The certificate must show "COVID-19".
The duration of the cover must be specified. The policy must be for the whole length of stay in Thailand.
A minimum cover of $10,000 USD for medical expenses.
Royal Thai Embassy in Brunei
If in need of other and updated information on how to travel to Thailand and other matters, visit or contact your local Royal Thai Embassy.
Address: No. 15 Simpang, 42 Jalan Ilia Fatimah Kampong Kierong Bandar Seri Begawan BE 1318 Brunei Darussalam
Email Address:

[email protected]

 
Contact No.: +673-265-3108
Social Media Page: Royal Thai Embassy, Bandar Seri Begawan
Business Hours: 9:00 am to 12:00 pm – 1:30 pm to 5:00 pm