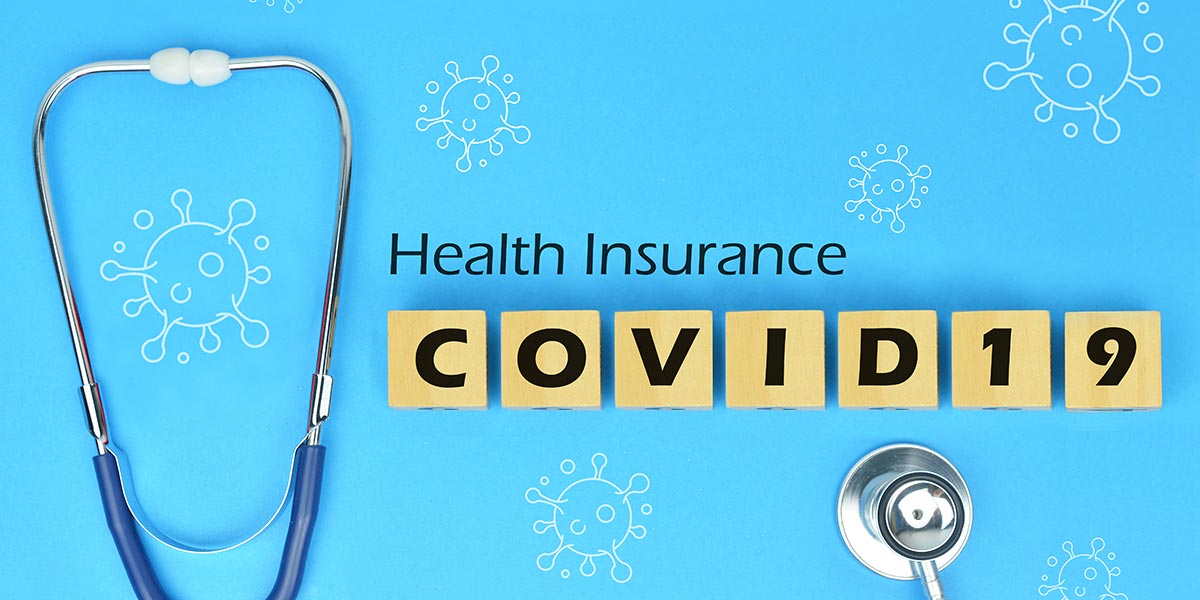 Staying home over the past year for safety might have caused you to get a little too comfortable, or gemütlich, in your regular clothes rather than work clothes, but many Austrians still prefer to be outdoors rather than trapped inside.
Austrians enjoy being outside and doing outdoor activities. As international borders reopen and travel restrictions ease, now is the perfect time for Austrians to get up, get out, and travel the world.
With travel restrictions imposed by authorities around the world, it's easy to believe that international travel would be stressful. But it doesn't have to be. Thailand has always been a popular holiday destination for Europeans and is now easing its restrictions to once again welcome visitors from Austria.
You should think of safety when traveling during the pandemic. It is alarming. But you should not let it hinder your plans. You can travel and protect yourself by making sure you have the right travel insurance.
COVID Insurance for Austrian Travelers
Austria is considered a low-risk country by Thailand. Travelers from Austria can now enter Thailand without needing to quarantine upon arrival.
From May 1st, 2022, the requirements to enter Thailand have been reduced, and fewer documents are needed to enter the country.
One document needed by all Austrian citizens is travel/medical insurance with COVID-19 cover. This will cover medical or other expenses related to COVID-19 incidents.
This insurance will protect Austrian travelers in the unfortunate event of testing positive for COVID-19 upon arrival or during their stay in Thailand and will help cover medical care and expenses.
You may get your COVID-19 Insurance here: https://u.axa.co.th/Sawasdee_Siamlegal

Required Coverage for COVID insurance in Thailand
Standards for COVID coverage are set by Thai authorities in Thailand.
When purchasing COVID insurance, your policy must include the following:
A minimum coverage of $10,000 USD.
Cover of medical expenses incurred during treatment of COVID-19 incidents.
In the event of the worst COVID-19 incident, the insurance must cover medical evacuation or repatriation expenses and funeral expenses.
AXA Thailand: AXA Sawasdee Thailand
Focus on getting comfortable for your trip to Thailand with the best COVID cover offered by AXA Sawasdee Thailand.
AXA Sawasdee Thailand is a company that provides the best travel and health insurance to people from around the world. With AXA Sawasdee Thailand by your side, you can focus on enjoying every moment in Thailand without worry.
Other than the wide insurance cover offered by AXA Sawasdee Thailand, one can also take advantage of the benefits it has in buying COVID insurance or travel insurance from AXA Sawasdee Thailand:
Approved COVID Coverage
The required cover set by Thai authorities for valid COVID insurance has been followed by AXA Sawasdee Thailand and will therefore be accepted by Thai authorities.
AXA Sawasdee Thailand offers comprehensive coverage, not including the treatment of pre-existing conditions, that is approved.
Options of Packaged Coverage
AXA Sawasdee Thailand offers 2 options for Austrian travelers to choose from. Austrians can choose from AXA Insurance Package 1 or Package 2. While each package offers a different level of cover, both are considered acceptable when entering Thailand.
AXA Sawasdee Thailand provides the cover you need; like cover for lost baggage, missed flights, emergency cover, and many others. It will not cover the treatment of pre-existing medical conditions.
Option for Duration of Coverage
Choose the duration of coverage for your COVID insurance. 30 days, 60 days, 90 days, or even 120 days. It does not matter if it is long-term or short-term, AXA Sawasdee Thailand can cover it for you.
If you extend your stay, your insurance can be extended upon request.
No Waiting Period
You can travel to Thailand right away without worrying about your safety and security while traveling on your first day. With no waiting period, you are covered from the day your policy starts.
Coverage Includes to Cover Asymptomatic Cases
Asymptomatic cases will be covered and receive the same care as symptomatic cases will receive. It does not matter if it is asymptomatic or symptomatic, AXA Sawasdee Thailand will cover it for you.
Know that other insurance companies do not always cover asymptomatic cases.
Coverage Includes to Cover Quarantine Days
If you spend time in a quarantine facility for days or even weeks, there is no need to worry about your safety and security while in quarantine. AXA Sawasdee Thailand includes coverage for the days you are quarantined.
No need to feel isolated. AXA Sawasdee Thailand will be there for you, ready to provide the service that you deserve.
1-Page COVID Insurance Certificate
A COVID insurance certificate will be provided by AXA Sawasdee Thailand and is convenient for Austrian travelers when applying for a Thailand Pass.
AXA Sawasdee Thailand provides a 1-Page certificate of insurance that contains all the details required by Thai authorities. The 1-Page certificate will be enough for a Thailand Pass approval.
24/7 Available Hotline
Austrians with AXA Sawasdee Thailand cover will have access to a 24/7 support service. Anytime a traveler needs assistance or has questions they will get a response. If there is a medical emergency, AXA Sawasdee Thailand is ready to help.
Refundable
Austrian citizens can get a full refund of the insurance premium if the Royal Thai Embassy/Royal Thai Consulates do not accept your AXA Sawasdee Thailand insurance. You must provide proof that the AXA Sawasdee Thailand policy was not accepted by the Embassy, e.g. a web page of the Embassy listing the requirement, a leaflet with the Embassy header/logo.
How to Buy COVID Insurance from Austria
You can successfully buy COVID insurance from AXA Sawasdee Thailand by following these steps:

It is important to note that local insurance might not cover unforeseen events during your trip to Thailand. Schengen Visa insurance or European travel insurance, for example, would only be effective if you are a foreign traveler traveling to European countries.
Validation Tips for COVID Insurance
Austrian travelers can confirm their COVID insurance is valid by checking the details provided on the insurance certificate and policy. The certificate must include the following details:
The insurance policy must cover COVID-19-related incidents.
The insurance certificate must include the timeframe of coverage and cover your whole stay in Thailand.
The insurance certificate must include the amount of cover. Thailand requires a minimum cover of $10,000 USD.
Royal Thai Embassy and Consulates in Austria
Austrian travelers who have questions about traveling to Thailand, Visa, and other questions, please do not hesitate to contact or visit your local Royal Thai Embassy and Consulates.
Address: Koch-Sternfeld-Gasse 7, 5020 Salzburg, Austria
Email Address: [email protected] 
Contact No.: (+43) (662) 840 020 – 0