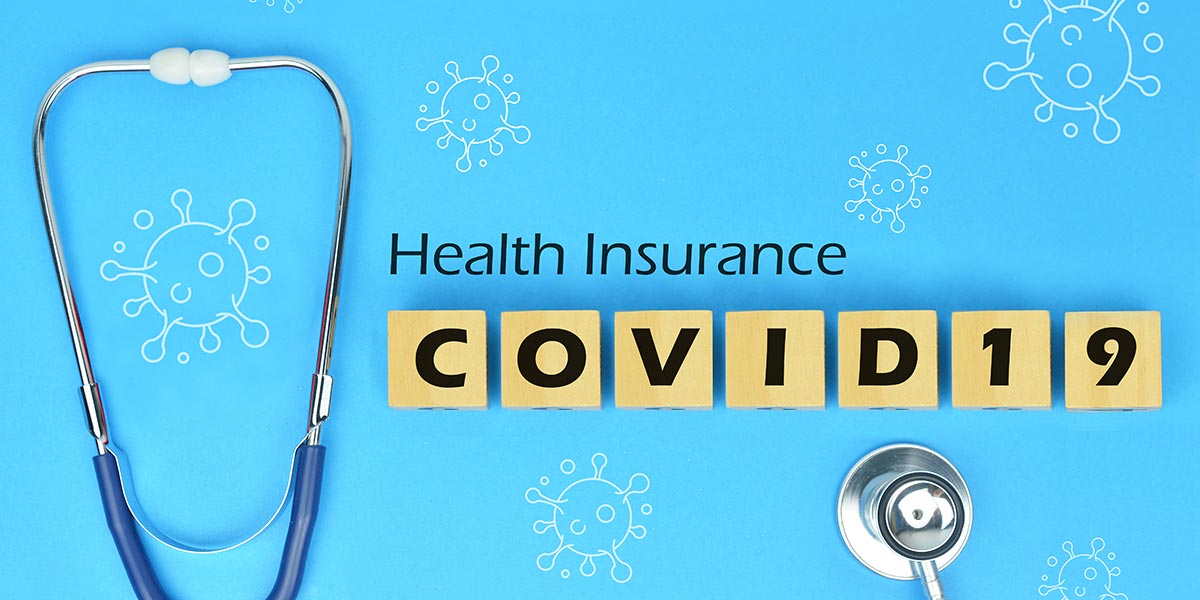 Traveling reminds people of the freedom that was given to them. To travel is to be free.
To breathe fresh air, to see the beauty of nature, to feel the cold or warm air of the wind, to see the sun up in the sky, and to feel the rain dropping on your skin are signs of freedom. And a traveler gets to experience the best freedom could offer by experiencing it to different places, to different countries.
With COVID-19 being slowly defeated by different countries from around the world, best believe travelers can have the full experience of freedom once again, and to experience it, this time, one needs to be insured and protected to make sure that you get to keep your freedom outside and not on hospital beds.
COVID Insurance for Greek Travelers
With the eased travel restriction of Thailand, Greek travelers will have the privilege to enter the kingdom without the need to quarantine because Greece is included in the list of low-risk countries allowed to enter Thailand for the Test and Go Program.
Though given the advantage to enjoy Thailand destinations even on the 1st day of the visit, travelers from Greece will still need to comply with the requirements to be granted entry to Thailand. One of the requirements is the need to buy travel insurance, to buy COVID insurance.
The COVID insurance's purpose is to keep Greek travelers insured from COVID-19-related incidents during their trip to Thailand. The COVID insurance will cover the costs of medical expenses instead of paying the medical expenses unexpectedly from their budgeted travel fund.
Note that the Thai government will not pay for foreigners' incurred medical expenses, that is why travelers need the insurance to secure themselves the care and security they need during unexpected medical emergencies.
You may get your COVID-19 Insurance here: https://u.axa.co.th/Sawasdee_Siamlegal

COVID Insurance Requirement in Thailand
COVID insurance has requirements for it to be deemed valid travel insurance or COVID insurance and for it to be accepted by Thai Authorities. Travelers need to make sure that their COVID insurance includes a cover of:
$20,000 minimum coverage.
Medical coverage for medical treatment relating to COVID-19-related incidents.
Repatriation costs coverage or emergency medical evacuation and funeral coverage in case of a death-related incident.
AXA Thailand: AXA Sawasdee Thailand
With the best COVID insurance offered by AXA Sawasdee Thailand, your traveling experience will be as free as you planned and expected it to be. 
Let AXA Sawasdee Thailand take care of your worries for you by offering you the best COVID insurance coverage and take advantage of the benefits it offers to Greek travelers and travelers from all over the world:
Thai Government Approved Coverage
The COVID insurance covered by AXA Sawasdee Thailand is valid and follows the Thai government-required standard. There is no doubt AXA Sawasdee Thailand's COVID insurance will be accepted by Thai authorities.
Additional Cover
You might find yourself in need of additional coverage other than the required coverage by the Thai authorities. Like coverage for lost baggage, coverage for missing flights, and other coverage needed, except coverage for medical treatment for pre-existing medical conditions.
You can choose packages offered by AXA Sawasdee Thailand AXA Insurance Package 1 vs Package 2.
Option for Duration of Validity
You can choose the duration of the coverage of your COVID insurance and AXA Sawasdee Thailand will cover it for you. Even if it is 30 days, 60 days, 90 days, or even a year. And no need to worry if your COVID insurance will expire, you can request an extension of validity anytime you want.
No Waiting Period
The COVID insurance will instantly take effect upon entering the borders of Thailand for there is no waiting period. Travelers are worry-free upon entering Thailand.
Covers Quarantine Period
If the traveler is required to quarantine, the insured person will still be covered by the COVID insurance that was purchased by the traveler. And if professional assistance by doctors is needed while still in quarantine, AXA Sawasdee Thailand will be able to provide doctors for you.
Quick Dependable Service
The insured person will have access to 24/7 AXA Sawasdee Thailand emergency services which travelers can call anytime if in need of assistance or help.
AXA Sawasdee Thailand is also quick when it comes to its services especially in providing travel insurance policies and certificates in a short period after successful payment.
Refundable
The insured can get a full premium refund if the Royal Thai Embassy/Royal Thai Consulates does not accept AXA Sawasdee Thailand insurance. The Insured must provide to AXA proof of the requirement by the Embassy which indicates that AXA Sawasdee Thailand is not acceptable e.g. a webpage of the Embassy listing the requirement, a leaflet with the Embassy header/logo.
How to Buy COVID Insurance from Greece
To successfully buy COVID insurance from AXA Sawasdee Thailand from Greece, follow these instructions below:

Choose your preferred package: AXA Insurance Package 1 vs Package 2
Visit AXA Sawasdee Thailand and fill in the application form.
Pay for the chosen package. You can pay online or by bank transfer.
You will receive the COVID insurance policy and certificate shortly after the payment.
You can proceed to apply for the Thailand Pass once you have already received the documents needed for the application.
Tips to Make Sure COVID Insurance will be Accepted
For the COVID insurance to be valid and accepted by the Thai authorities, there are specific policy details that the Thai authorities check to make sure it is valid. 
Here are some of the details that should be present in the insurance policy or certificate:
The insurance policy or certificate must specifically state that the insurance will cover "COVID-19"- related incidents.
The insurance policy or certificate must specifically state the duration of the coverage of COVID insurance. Make sure that the duration of the COVID insurance covers your whole stay in Thailand.
The insurance policy or certificate must specifically state that the coverage of the COVID insurance is a minimum of $20,000.