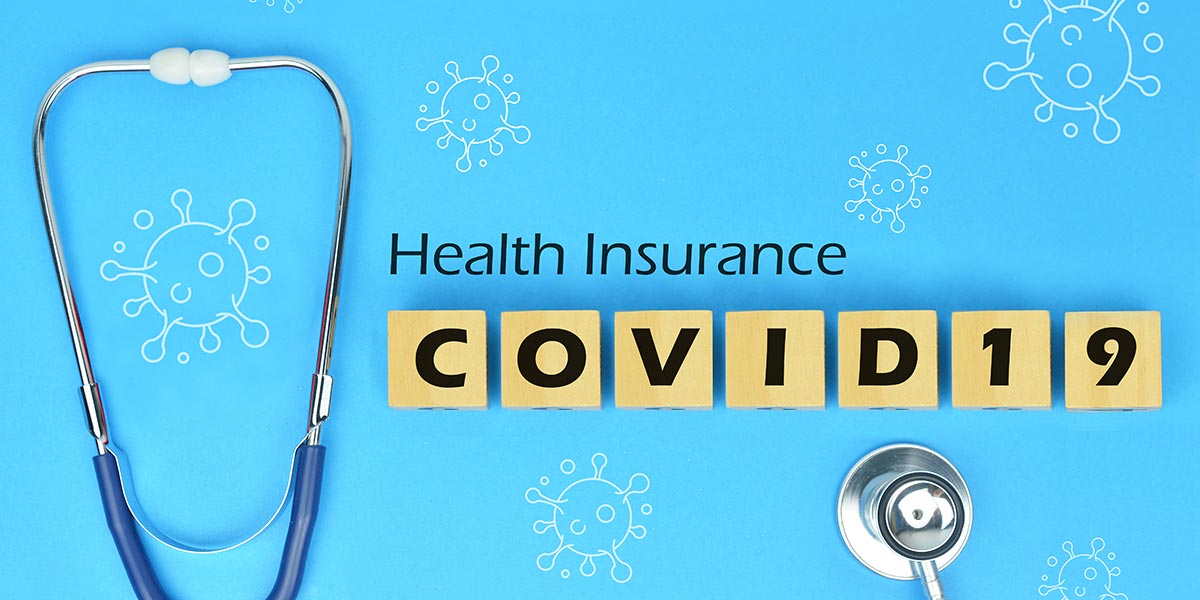 Winter, the season of "hygge". The season of coziness, comfort, and warmth. The feeling of "hygge" and how it is found is different for everyone.
While it is mostly associated with winter, especially to Danes, it doesn't mean it can't be found at other times. That feeling of comfort and warmth can be found at any time, and in any place. For some, it may be curled up in front of a fire with a warm cup of coffee. For others, it might be wandering in nature, or sitting on a beach in another country.
For Danes who find comfort in warm weather and sunshine, traveling is a great option now that borders are opening again and countries are easing their travel restrictions. If you seek warmth, Thailand is a perfect choice no matter the season.
COVID is still relevant in world travel, but you don't have to worry about traveling during a pandemic if you prepare and do things right. You just need to be responsible and think about your health during your trip.
Really, this is no different from pre-pandemic times. You just need to tick a few more boxes to be safe and protected.
COVID Insurance for Danish Travelers
Danes are always welcome in Thailand. Thailand values their patronage and considers them exemplary visitors. As Danes are quality guests, they deserve quality care in Thailand.
Denmark is considered a low-risk country by Thailand and therefore when visiting Thailand, Danish citizens are not required to do any mandatory quarantine on arrival. Danes can land at an international airport and visit anywhere in Thailand right away.
However, all guests to Thailand are required to follow the rules before arriving and while here. Danes are required to obtain a few important documents that will serve as proof that they are eligible to enter Thailand. One document needed is a valid Travel Insurance policy with COVID coverage.
COVID Insurance, or travel health insurance with COVID-19 cover, is important for travelers because foreigners cannot receive free medical care if they are injured or diagnosed with COVID while in the country. Your insurance protects you against those "what if" situations and makes sure you aren't hit in the hip pocket with medical costs.
With the right insurance, your only concern is how you will enjoy yourself on holidays.
You may get your COVID-19 Insurance here: https://u.axa.co.th/Sawasdee_Siamlegal


Coverage Required for COVID Insurance in Thailand
Thailand authorities set a minimum standard of cover for those visiting Thailand.
The COVID insurance must have a minimum cover of $10,000 USD.
The COVID insurance must cover medical and other expenses for COVID-19-related medical treatment or incidents.
The COVID insurance should cover emergency evacuation, repatriation, or funeral costs in case of death-related incidents involving COVID-19.
The COVID insurance should provide cover for the entire time you are in Thailand.
If your policy meets these standards, then you will have no trouble gaining approval to visit.
AXA Thailand: AXA Sawasdee Thailand
You are seeking hygge in Thailand. Let AXA Sawasdee Thailand help you.
AXA Sawasdee Thailand offers only the best travel and health insurance with COVID cover to their customers. They make sure you are covered every step of the way on your trip.
Live in the moment, do the things you love, and find comfort while AXA Sawasdee Thailand takes care of you.
Quality insurance is just the beginning. Danish travelers can take advantage of the many benefits AXA Sawasdee Thailand offers in their insurance packages.
Thai Approved Coverage
The standard set by Thai authorities for COVID insurance must be met in order to gain approval when applying for a Thailand Pass. AXA Sawasdee Thailand specifically designs their policies to meet these standards, so when you purchase a policy through them, you know it will be validated and approved right away.
Options of Cover
AXA Sawasdee Thailand offers not only the basic cover of COVID insurance needed to be valid, it offers more. Every traveler has a different level of comfort when they look at insurance, and AXA Sawasdee Thailand gives Danish travelers a choice of policy:
Package 2 offers additional cover for things like lost luggage, canceled or delayed flights, accidents, or property damage.
Option for Cover Duration
It does not matter how long or short your stay in Thailand is, AXA Sawasdee Thailand will be with you until you go back home to your home country. Your policy can be as short as 15 days or as long as 180 days. You must have valid insurance for your entire stay, and AXA Sawasdee Thailand makes sure you have it.
The best part is they understand people come here, fall in love, and end up wanting to extend their holiday. Rather than the hassle of having to cancel and reapply for insurance, a Danish traveler can call and extend their existing policy.
No Waiting Period
Instantly enjoy your holiday in Thailand without overthinking what could happen in the future. You are protected the moment you land in Thailand because AXA Sawasdee Thailand has no 14-day waiting period hidden in their terms and conditions.
Covers Asymptomatic Cases
There is a chance you test positive for COVID while in Thailand. With AXA Sawasdee Thailand, it doesn't matter if you are diagnosed as symptomatic or asymptomatic. No matter the diagnosis you will be covered by the COVID insurance you purchased from AXA Sawasdee Thailand.
Covers Quarantine Period
Quarantine may feel like you are by yourself, but it does not have to be. Know that AXA Sawasdee Thailand is there always ready to provide for your needs during quarantine.
1-Page Covid Insurance Certificate
You will be able to acquire a 1-Page certificate of insurance. You will receive a full policy with terms and conditions, but to make life easy when providing insurance details, your certificate will have all relevant information listed.
You need COVID insurance when applying for a Thailand Pass. To validate the insurance, you need to upload the policy. Rather than uploading a multi-page policy, the certificate of insurance is all the proof you need.
Access to AXA Helpline 24/7
No matter what time of day it is, AXA Sawasdee Thailand can provide you with the service that you deserve. Danish citizens will have access to AXA's 24/7 Customer Helpline.
With just 1 call, AXA Sawasdee Thailand will be there to assist you with concerns, questions, and emergency assistance.
Refundable
The insured can get a full premium refund if the Royal Thai Embassy/Royal Thai Consulates do not accept AXA Sawasdee Thailand insurance. The Insured must provide to AXA a proof of the requirement by the Embassy which shows that AXA Sawasdee Thailand is not acceptable e.g. a web page of the Embassy listing the requirement, a leaflet with the Embassy header/logo.
How to Buy COVID Insurance from Denmark
To successfully buy COVID insurance from AXA Sawasdee Thailand, please follow the provided instructions below: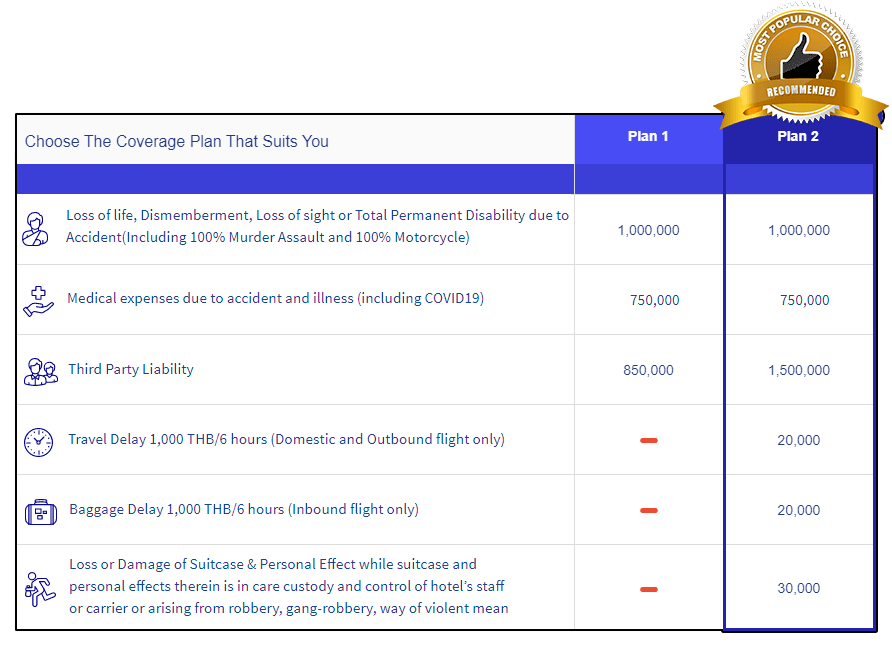 Once you have your insurance certificate, you are ready to apply for your Thailand Pass. You will enter your details and upload the certificate for approval.
Tips to Check if Purchased Insurance is Valid
After you have received your certificate and policy, make sure the details are correct before applying for your Thailand Pass.
You need to check:
Correct personal details
A minimum medical coverage $10,000 USD.
It must state cover for incidents involving "COVID-19".
It mus

t list the period of cover. Make sure it covers your entire stay in Thailand.
Royal Thai Embassy in Denmark
To keep up to date with the advisories and information on traveling in Thailand, kindly visit your local Royal Thai Embassy:
Royal Thai Embassy, Copenhagen