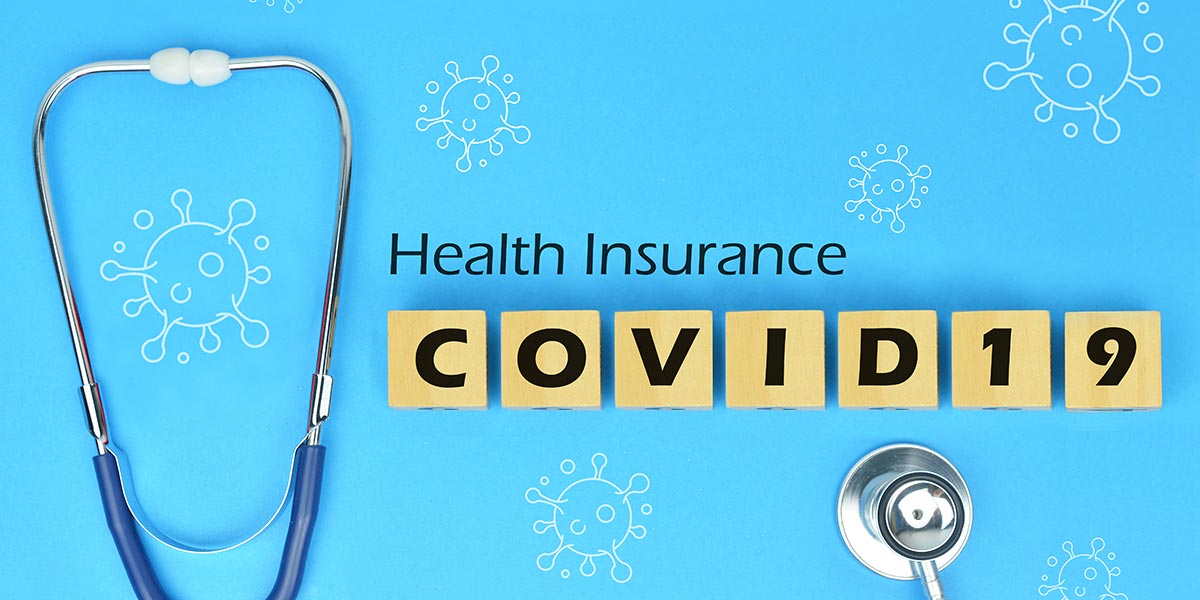 Countries are like pearls, each is beautiful and unique. Pearls are shaped by their surroundings. A pearl you find where you are right now will be different from the one you find somewhere else. A country will be the same.
Right now is the perfect time to go searching. To search for beautiful places in unique countries like Thailand.
COVID-19 may hinder travel these days, but it cannot stop it. Countries around the world are winning the battle against COVID and opening their borders to once again welcome travelers. There is less need to worry about the pandemic as long as you follow travel advisories and note the country's safety restrictions.
Travel is returning to normal, but travelers are still expected to be responsible for their personal safety. They can do this by practicing safety measures and preparing for unforeseen events during their trip by buying COVID insurance.
COVID Insurance for Bahraini Travelers
With the eased travel restrictions in Thailand, travelers from all over the world can enter Thailand regardless of their vaccination status.
Bahrain is considered a low-risk country by Thailand. If you are a fully vaccinated citizen of Bahrain and planning to travel from Bahrain (the island of pearls) to Thailand (the land of smiles), know that you can now enter Thailand without needing to quarantine on arrival.
To be granted entry into Thailand, Thai authorities require Bahraini travelers to prove they are eligible to enter by providing the required documents. One document needed by Bahraini travelers is a COVID insurance policy.
COVID insurance can be listed as travel insurance, health insurance, or medical insurance as long as it has COVID-19 coverage. This COVID insurance will help cover medical and other expenses if a traveler has contracts COVID-19 while in Thailand.
Covid insurance ensures your safety and protection so you can focus and budget your holiday funds for the things you enjoy instead of worrying about funds for potential emergency medical expenses.
You may get your COVID-19 Insurance here: https://u.axa.co.th/Sawasdee_Siamlegal

COVID Insurance Requirement in Thailand
Bahraini travelers must ensure their insurance company provides valid COVID insurance for them to be granted entry into Thailand. Thai authorities have set the following standards for COVID insurance to be valid:
The minimum coverage of the COVID insurance should be $10,000.
The coverage of the COVID insurance includes mandatory medical cover for medical treatment from professionals, medications, and hospital stays relating to COVID incidents.
The coverage of the COVID insurance includes emergency medical evacuation or repatriation coverage, and funeral coverage in case the worst happens caused by COVID-related incidents.
AXA Thailand: AXA Sawasdee Thailand
Discover and travel seamlessly with the best travel medical insurance provider, AXA Sawasdee Thailand.
Travel without worrying about what could happen in the future. Focus on now and be in the moment with the trusted AXA Sawasdee Thailand. AXA Sawasdee Thailand is with you every step of the way, bringing excellent coverage that a traveler needs.
Excellent coverage offered by AXA Sawasdee Thailand comes with the following excellent benefits:
Thai Approved Coverage
AXA Sawasdee Thailand offers Thai-approved COVID coverage.
The standard set by Thai authorities for the COVID insurance to be valid is followed by AXA Sawasdee Thailand. Your COVID insurance will be accepted by Thai authorities with no problem.
Provides Insurance Alternatives
AXA Sawasdee Thailand offers a wide coverage that Bahraini travelers might need. Bahraini travelers are given the option to choose from AXA Insurance Package 1 or Package 2. Packages offered are guaranteed to be valid.
You may need coverage for other purposes like lost baggage, missed flights, etc. AXA Sawasdee Thailand can cover you. Please note that AXA Sawasdee Thailand does not cover the treatment of pre-existing conditions of travelers while in Thailand.
COVID Insurance Duration Option
Your stay in Thailand may be 30 days, 60 days, or even 120 days. It doesn't matter how long or short your stay in Thailand is, AXA Sawasdee Thailand can cover it for you.
Bahraini citizens can also extend their COVID insurance duration by requesting an extension to AXA Sawasdee Thailand.
No Waiting Period
AXA Sawasdee Thailand has no waiting period, so you can enjoy Thailand from day 1 without worrying. The cover will take effect the moment you cross the border into Thailand.
Cover for Asymptomatic Cases is Included
If you test positive for COVID-19, it doesn't matter if you are classed asymptomatic or symptomatic. AXA Sawasdee Thailand will cover medical expenses for you. AXA Thailand will always provide the coverage you need.
Other insurance companies may not cover both cases, only symptomatic ones. So you have peace of mind knowing AXA Sawasdee Thailand will cover both.
Coverage for the Quarantine Period is included
AXA Sawasdee Thailand includes cover even when you are in quarantine. AXA Sawasdee Thailand will be with you from beginning to end during your stay in Thailand.
1-Page COVID Insurance Certificate of Insurance
1-Page COVID insurance certificate containing the necessary details to be valid when applying for a Thailand Pass.
It is important to note that Thailand Pass will only require applicants to upload 1 document per requirement.
24/7 Responsive Service
An insured person of AXA Sawasdee Thailand will be granted 24/7 access to responsive service. AXA Sawasdee Thailand will be available to call in case of emergency, regardless of what day and time of the day it is.
Refundable
You can get a full refund of insurance premium if the Royal Thai Embassy/Royal Thai Consulates do not accept your AXA Sawasdee Thailand insurance. You must provide proof that the AXA Sawasdee Thailand policy was not accepted by the Embassy, e.g. a web page of the Embassy listing the requirement, a leaflet with the Embassy header/logo.
How to Buy COVID Insurance from Bahrain
To successfully buy COVID insurance from AXA Sawasdee Thailand, follow the instructions below:

After receiving the documents, you may apply for Thailand Pass.
Check your Validity of COVID Insurance
Make sure that your COVID insurance will be accepted by checking the details on the insurance certificate and policy.
It must include the following details:
It should mention that the insurance you purchased covers "COVID-19" incidents.
It should mention the COVID insurance coverage duration. The COVID insurance coverage must cover your entire stay in Thailand.
It should mention that the COVID insurance you purchased is for a minimum of $10,000 in coverage.
Royal Thai Embassy in Bahrain
For travelers who have questions and need updates about traveling to Thailand, please visit or contact the Royal Thai Embassy in your country.
Royal Thai Embassy, Manama
Address: Villa 132, Road 66 Block 360, Zinj Area P.O. Box 26718, Manama, Bahrain
Email Address:

[email protected]

Contact No.: (+973) 1 727 4142
Social Media Page: Royal Thai Embassy, Manama
Business Hours: 8:30 am- 4:30 pm