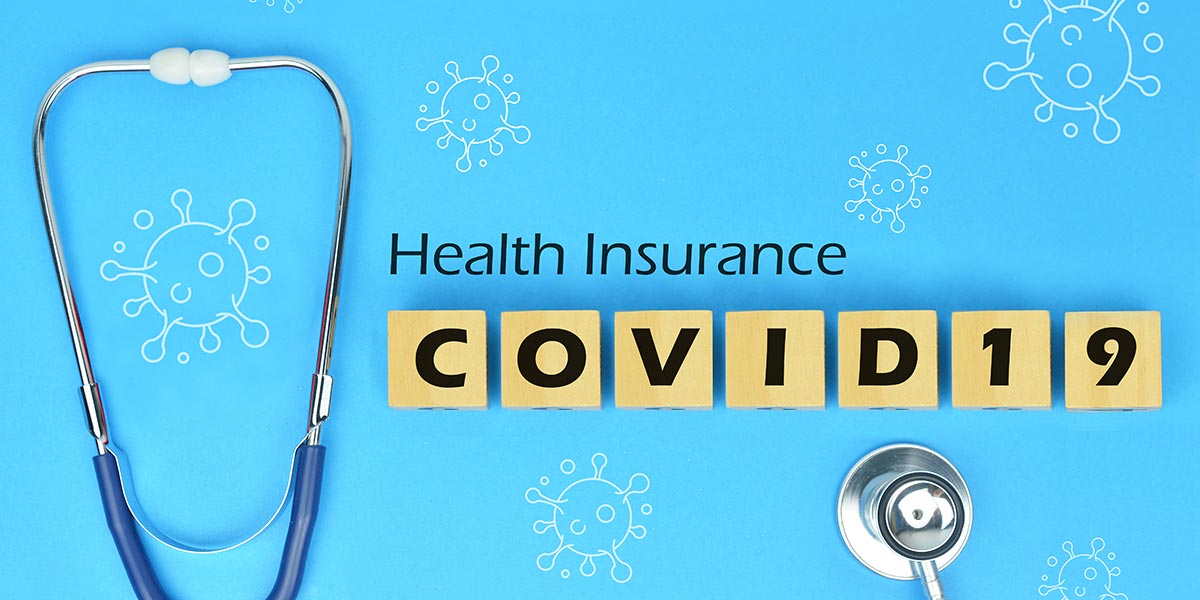 Travel to where you find peace. Travel to seek adventure. Travel to drink coffee. Travel to do as little as possible. Travel to Thailand and discover all of these. No matter your reason for traveling, just keep yourself insured while you are abroad so you can enjoy every moment.
COVID Insurance for Italian Travelers
With COVID-19 still present, you might think traveling is not what it used to be. Countries are stricter, implementing health measures to keep their citizens and visitors safe.
Things have changed, but with Covid-19 reined in, countries are easing their entry requirements to help seekers find what they are looking for.
Thailand is easing its travel restrictions, and entry does not have to be a hassle. Italian citizens can enter Thailand without the need to quarantine because Italy is considered a low-risk country by Thailand.
But like other international travelers, Italians still need to be granted entry to Thailand. Entry involves applying for a Thailand Pass and providing some necessary health documents.
One of these documents is a valid Travel Insurance policy with COVID cover. This insurance confirms that a traveler will be insured against COVID-related incidents while in Thailand.
Foreigners are not eligible for free medical care in Thailand, so your COVID insurance helps cover medical and other expenses in the unlikely event you test positive for COVID-19. The right insurance helps your holiday budgeting and planning.
If you are traveling to Thailand, it is worth looking at a Thailand insurance company because many local insurers won't have the necessary cover an Italian traveler needs.
You may get your COVID-19 Insurance here: https://u.axa.co.th/Sawasdee_Siamlegal

Required Coverage for the COVID Insurance in Thailand
Purchasing COVID insurance can be tricky. Not in the process but in knowing what you need. Not all Covid insurance policies will meet the minimum requirements set by Thai authorities.
There are a few things for Italian travelers to note when purchasing their COVID insurance.
Have a minimum cover of $10,000 USD.
Cover costs of medical treatment, medication, and care from professional health staff relating to COVID-19-related incidents.
Cover repatriation costs, funeral costs, and other costs for the worst incidents that could happen relating to COVID-19.
AXA Thailand: AXA Sawasdee Thailand
Enjoy your travel with only the best insurance provider in Thailand, AXA Sawasdee Thailand.
No stress, no pressure. Live as if nothing matters for days, weeks, and even months because you are in good hands. Trust your health, safety, and security to AXA Sawasdee Thailand.
You might need private health insurance for yourself and your family when traveling. AXA Sawasdee Thailand will be there for all of you.
AXA Sawasdee Thailand not only offers comprehensive cover for its customers, they also offer several benefits that local insurance may not include.
Thai Approved Coverage
The AXA Sawasdee Thailand cover offered to Italian travelers will receive automatic approval. Their policies are designed for Thailand's safety measures and as a local company, they are trusted by Thai authorities. Applying for a Thailand Pass is easy with AXA.
Packaged Options
Travelers from Italy are given the chance to choose packages that fit well with their travel to Thailand:
Whichever package you choose will meet the minimum coverage needed to enter Thailand. Package 2 offers a higher level of cover for things like missed flights, loss of baggage, personal accidents, etc.
One thing the packages won't cover is the treatment of a pre-existing medical condition.
Duration Options
Thailand knows people love visiting and often end up staying longer than planned. Rather than needing to cancel and reapply for a new policy, Italian citizens can extend their existing policy.
So if your 2-week holiday suddenly becomes a month's holiday, AXA Sawasdee will be there to cover you with a phone call.
No Waiting Period
AXA Sawasdee Thailand covers you from the moment you leave Italy.
Many insurers will place a 14-day waiting period on their conditions. So if you are here for 2 weeks, you are covered from the last day of your holiday.
AXA Sawasdee knows you need protection from day one, so they have removed any waiting periods from their policies. Enjoy your holiday from the moment you land.
Asymptomatic Case Covered
Like waiting periods, some insurers will not cover an asymptomatic COVID diagnosis.
If you are unlucky and test positive for Covid while in Thailand, you may need to quarantine or isolate yourself until recovered. The last thing you want is to think you are safe and then find out you have to pay medical expenses because of the diagnosis.
AXA Sawasdee Thailand covers both symptomatic and asymptomatic cases. So no matter the diagnosis, you are covered for any medical or quarantine costs.
1-Page Covid Insurance Certificate
When applying for a Thailand Pass you have to upload your insurance policy for approval. Rather than trying to upload a multi-page policy, with AXA Sawasdee, you can upload the convenient 1-Page Covid insurance certificate you receive. The certificate of insurance contains all the relevant information you need for approval and is easy to print when you are ready to board your flight.
The certificate is also handy if you are in a rush. You will receive the 1-Page certificate within an hour of approval.
24/7 Helpline
AXA Sawasdee Thailand is always ready. If you have a query or need emergency medical assistance, customer support is available 24 hours a day, 7 days a week.
Refundable
You can get a full refund of the insurance premium if the Royal Thai Embassy/Royal Thai Consulates do not accept your AXA Sawasdee Thailand insurance. You must provide proof that the AXA Sawasdee Thailand policy was not accepted by the Embassy, e.g. a web page of the Embassy listing the requirement, a leaflet with the Embassy header/logo.
How to Buy COVID Insurance from Italy
You can easily buy your AXA Sawasdee COVID insurance online. Follow these instructions: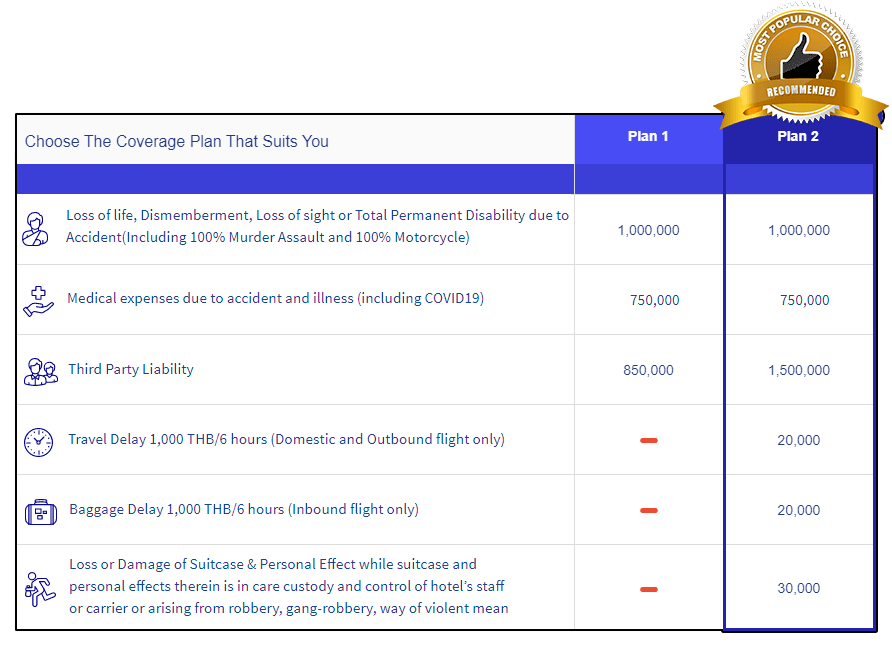 Tips on Checking Validity of Insurance
Validate your purchased COVID insurance before applying for a Thailand Pass.Make sure the following details can be found on the insurance certificate:
Correct personal details.
A minimum medical coverage $10,000 USD.
It must state cover for incidents involving "COVID-19".
It must list the period of cover. Make sure it covers your entire stay in Thailand.
Royal Thai Embassy and Consulates in Italy
If in need of more information regarding your travels to Thailand and other information, you can always visit and contact the Royal Thai Embassy in Italy:
Royal Thai Embassy, Rome
Address: Via Nomentano, 132, 00162 Roma RM, Italy
Email Address:

[email protected]

 
Contact No.: +39 (0) 6 8622 0526
Social Media Page: Royal Thai Embassy, Rome
Business Hours: 9:30 am to 12:30 pm- 2:30 pm to 5:00 pm
Royal Thai Honorary Consulate-General, Genoa
Address: Via D. Fiasella 4/14 – 16121 Genova
Email Address:

[email protected]

 
Contact No.: (+39) 010 549 2500
Business Hours: 9:30 am to 12:30 pm- 2:30 pm to 5:00 pm
Royal Thai Honorary Consulate-General, Milan
Address: Viale Berengario 15 – 20149 Milan
Email Address:

[email protected]

 
Contact No.: (+39) 02 460 299
Business Hours: 9:30 am to 12:30 pm- 2:30 pm to 5:00 pm
Royal Thai Honorary Consulate-General, Naples
Address: Via Riviera di Chiaia 287, Napoli 80121
Email Address:

[email protected]

 
Contact No.: (+39) 081 963 7021
Business Hours: 9:30 am to 12:30 pm- 2:30 pm to 5:00 pm
Business Hours: 9:30 am to 12:30 pm- 2:30 pm to 5:00 pm