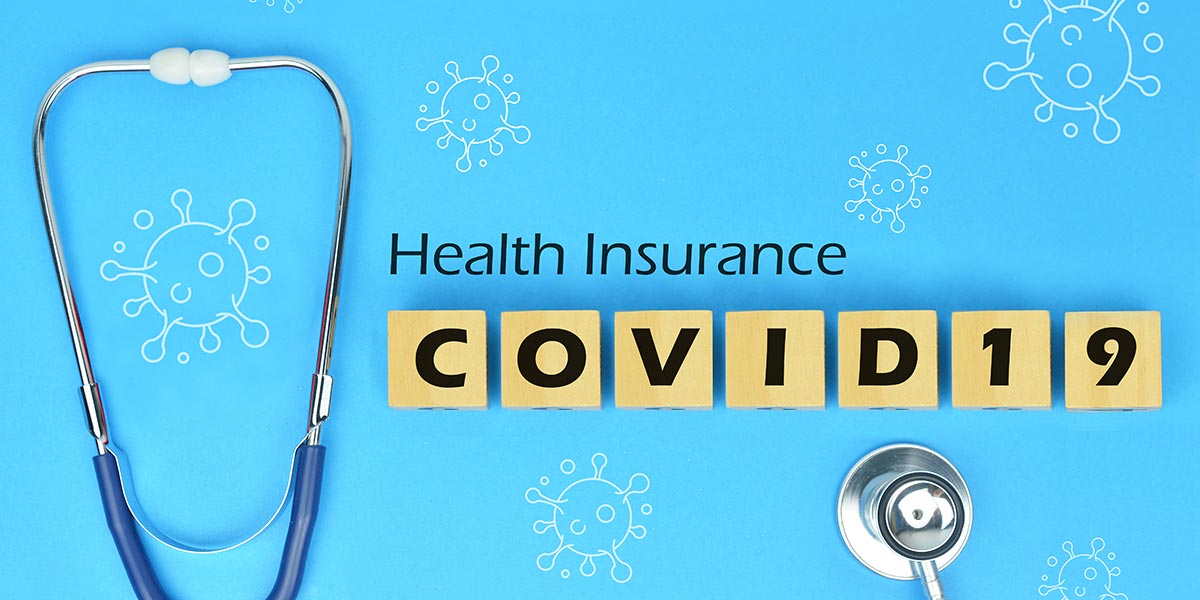 Traveling is more than just enjoying the scenery, relaxing under the palm tree, and experiencing the nightlife of the country that you are in. It is more of being one with what you thought were different people, it is more of finding out the similarities than the differences and becoming one of them.
With the freedom given, there is no doubt a person can do anything they want in life, and that is to find and experience what they are missing from the world. To find out different stories from different people and find out more, experience more.
Your curiosity is the drive of you wanting to find out more. However, fear is what makes you hesitate about what life has to offer. Remove that fear by keeping yourself insured and protected from unforeseen events in traveling these days. Purchase your insurance and go on with life.
COVID Insurance for Polish Travelers
No need to worry about traveling to Thailand and getting stuck from a mandatory quarantine, thanks to the eased travel restrictions in Thailand. Know that Poland is listed as part of the low-risk countries meaning travelers from Poland are able to enter Thailand without the need to quarantine.
To be granted entry in Thailand, unlike before when the pandemic just started, there are only a few travel documents remaining that one needs to provide to show to Thai authorities. One of which is the need to provide documentation of proof that you have COVID insurance.
COVID insurance, or travel medical insurance or travel health insurance specifically for COVID protection, is one of the requirements for Polish travelers when applying for the Thailand Pass. The COVID insurance will be able to cover emergency medical expenses or other expenses related to COVID-19 incidents during their stay in Thailand.
With the situation that we are currently in these days, COVID-19 pandemic, given the freedom to travel again, it is just right to be prepared for any unforeseen events that may happen during your trip to Thailand. Know that this is only for the personal well-being of travelers.
You may get your COVID-19 Insurance here: https://u.axa.co.th/Sawasdee_Siamlegal

Required Coverage of a COVID Insurance in Thailand
The required coverage specified by the Thai authorities must be covered by the COVID insurance acquired by Polish visitors. For it to be recognized as valid COVID insurance, the COVID insurance must include the following COVID insurance coverage:
A minimum coverage of $20,000.
Includes covering medical expenses for medical treatment on hospitals from professional doctors, medications, transports caused by COVID-19 incidents.
Includes emergency medical evacuation or repatriation expenses, as well as expenses caused by death-related incidents due to COVID-19.
AXA Thailand: AXA Sawasdee Thailand
For COVID insurance that gives you the freedom that you deserve, purchase travel insurance with COVID coverage from one of the best insurance companies in Thailand, AXA Sawasdee Thailand.
AXA Sawasdee Thailand is your perfect travel companion giving you only the best seamless trip that one could ask for as a traveler. Enjoy every bit of moment being one with the locals because wherever you are or whoever you are with if need of assistance, AXA Sawasdee Thailand is there for you.
Take advantage of the benefits AXA Sawasdee Thailand has to offer:
Coverage that is Thai Approved
The abovementioned required coverage of COVID insurance set by the Thai authorities is covered by AXA Sawasdee Thailand. No need to doubt whether it is valid or not, AXA Sawasdee Thailand made sure that the COVID insurance they offer is valid and will be accepted 100% by Thai authorities.
Except for treatment for pre-existing medical conditions, everything will be covered by AXA Sawasdee Thailand's COVID insurance.
Insurance Packages Choices
If you need coverage for loss of baggage, missed flights, trip cancellation, and many others, except for treatment for pre-existing conditions, AXA Sawasdee Thailand is there to cover it for you. Polish travelers traveling to Thailand are given options of packages of COVID insurance: AXA Insurance Package 1 vs Package 2.
Option for Length of Coverage
No matter how long or short your stay in Thailand is, AXA Sawasdee Thailand can cover it for you. COVID insurance allows you to choose the period of coverage you want, whether it is for 30 days, 60 days, 90 days, or even a year. AXA will be on hand to ensure your safety.
It is possible to extend the length of coverage.
No Waiting Period
The coverage of the COVID insurance of an insured person will start instantly upon crossing the borders of Thailand. No need to wait for how many days for your COVID insurance coverage to start. AXA Sawasdee Thailand will let you enjoy your covered 1st day in Thailand.
Covers Quarantine Days
AXA Sawasdee Thailand will cover the days even when you are in 7-day, 10-day, 14-day quarantine. There will be no days that you are not covered because AXA Sawasdee Thailand will make sure that you are covered for the rest of your stay.
Available 24/7 for You
AXA Sawasdee Thailand will be available for you in the event of a medical emergency or any emergency. You can get in touch with them at any time of day or night. They are only one call away to address your needs during your trip.
Refundable
The insured can get a full premium refund if the Royal Thai Embassy/Royal Thai Consulates does not accept AXA Sawasdee Thailand insurance. The Insured must provide to AXA proof of the requirement by the Embassy which indicates that AXA Sawasdee Thailand is not acceptable e.g. a webpage of the Embassy listing the requirement, a leaflet with the Embassy header/logo.
How to Buy COVID Insurance from Poland
If you are currently in Poland and is in need to purchase the best COVID insurance from AXA Sawasdee Thailand, you can still avail of the insurance by following the steps below:

Choose between AXA Insurance Package 1 vs Package 2
Apply online at AXA Sawasdee Thailand's website. Fill in your personal information, such as your name, address, and phone number.
Pay for the chosen package.
AXA Sawasdee Thailand will send you an email with your insurance policy and certificate.
You can then apply for a Thailand Pass once you have received it.
Tips to Make Sure COVID Insurance is Valid
After successfully purchasing COVID insurance, check the details of your insurance policy and certificate to ensure that it has the following policy wordings to ensure that the COVID insurance you purchased is valid:
It must expressly say that it covers expenses relating to "COVID-19" incidents.
The period of the COVID insurance coverage must be expressly indicated in the policy, and the coverage must cover your whole stay in Thailand.
The insurance policy you bought must have stated that the coverage is a minimum of $20,000.