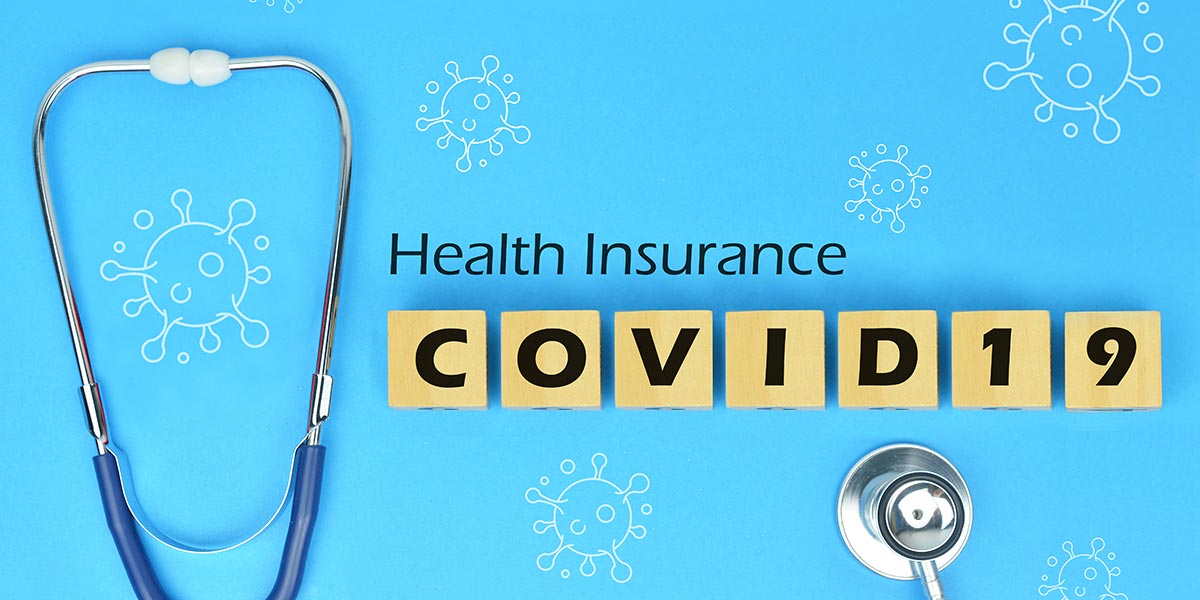 COVID Insurance for Bhutanese Travelers
For Bhutanese travelers looking to Thailand as a holiday destination, you will be happy to know that Bhutan is considered a low-risk country by Thailand. Citizens of Bhutan can visit Thailand with ease and do not need to quarantine upon arrival.
Bhutanese travelers are welcome in Thailand no matter their vaccination status. They must follow entry regulations and have the required travel documents needed to enter the country. One document required is COVID insurance.
COVID insurance can be called Travel, Medical, or Health Insurance as long as it has COVID-19 coverage. Its purpose is to make sure you are protected and covered for any medical expenses or other expenses you might incur if you get infected with COVID-19 during your stay in Thailand.
Insurance saves you from potential troubles and worries when budgeting for travel. With the right insurance, you can focus on important things, like enjoying yourself.
You may get your COVID-19 Insurance here: https://u.axa.co.th/Sawasdee_Siamlegal

Required COVID Insurance Coverage in Thailand
Bhutanese travelers should purchase a COVID insurance policy that meets the mandatory requirements set by Thai authorities.
The COVID insurance will be valid and accepted if:
The purchased COVID insurance has a minimum coverage of $10,000 USD.
The COVID insurance includes medical expenses for medical treatment, medications, professional care, etc. in case of COVID-19 infection.
The COVID insurance includes emergency medical evacuation or repatriation coverage and funeral coverage in a case worst-case scenario of getting infected from COVID-19.
AXA Thailand: AXA Sawasdee Thailand
Find happiness in your travel with the best travel medical insurance provider, AXA Sawasdee Thailand.
AXA Sawasdee Thailand is the perfect travel companion for your travel in Thailand. There is no need to worry about what could happen during your travels, no need to overthink. All you need to do is focus on what you came to Thailand for, to find happiness and enjoyment.
AXA Sawasdee Thailand offers comprehensive cover for travelers. Other benefits for AXA insured travelers include:
Coverage is Thai Approved
AXA Sawasdee Thailand makes it convenient for Bhutanese travelers to enter Thailand with their offered COVID insurance. They have designed their policies to meet the standards required by Thai authorities.
Your COVID insurance will be accepted when applying for a Thailand Pass.
COVID Insurance Packages are Offered
AXA Sawasdee Thailand gives Bhutanese travelers a choice in policy cover. You can choose between AXA Insurance Package 1 vs Package 2.
Each package contains the minimum that Bhutanese travelers may need during their travel. Package 2 offers additional benefits like cover for loss of belongings, cover for missing flights, etc.
Note: AXA Sawasdee Thailand does not cover treatment for pre-existing medical conditions.
Choice of Duration of Coverage
No matter how long your stay in Thailand, AXA Sawasdee Thailand can cover it for you. Whether you stay 30 days or 120 in Thailand, AXA Sawasdee Thailand will be there for your entire visit.
If Bhutanese travelers want to stay longer than originally planned, AXA Sawasdee Thailand can update and extend your existing policy.
No Waiting Period
Be happy from day one. An AXA policy has no waiting period for Bhutanese travelers. You are covered from the date your policy starts. You are protected the moment you cross the border into Thailand. No 14-day cooling-off periods.
Asymptomatic Cases are Covered
Many insurance companies limit their policies to only cover symptomatic cases. AXA Sawasdee Thailand covers both symptomatic and asymptomatic cases.
AXA Sawasdee Thailand makes sure you are covered regardless of symptoms and diagnosis. You are in good hands with AXA Sawasdee Thailand.
Days in Quarantine Covered
AXA Sawasdee Thailand covers medical expenses when you are required to stay in a quarantine facility. Do not feel isolated. AXA Sawasdee Thailand will be with you all the time and ready to provide you with the care you need.
1-Page COVID Insurance Certificate
AXA Sawasdee Thailand provides convenient documentation for its COVID policies. The 1-Page insurance certificate shows all details of the cover provided.
The 1-Page insurance certificate is enough when applying for a Thailand Pass.
24/7 Dependable Service
Insured Bhutanese travelers have 24/7 access to AXA Sawasdee Thailand customer support. Wherever you are, AXA Sawasdee Thailand will be a call away to offer assistance and advice.
Refundable
You can get a full refund of insurance premium if the Royal Thai Embassy/Consulates do not accept your AXA Sawasdee Thailand insurance. You must provide proof that the policy was not accepted by the Embassy, e.g. a web page of the Embassy listing the requirement, a leaflet with the Embassy header/logo.
How to Buy COVID Insurance from Bhutan
Bhutanese travelers can buy AXA Insurance by following the steps below:

Tips on Validating COVID Insurance
Validate your purchased COVID insurance before applying for a Thailand Pass.
Make sure the following details can be found on the insurance certificate:
Incidents relating to COVID-19 are covered.
The certificate must show "COVID-19".
The duration of the cover must be specified. The policy must be for the whole length of stay in Thailand.
A minimum cover of $10,000 USD for medical expenses.
Royal Thai Honorary Consulate in Bhutan
If in need of more information about travelling to Thailand, keep yourself updated by visiting or contacting the Royal Thai Honorary Consulate in Bhutan.
Royal Thai Honorary Consulate General, Thimpu