IMPORTANT THAI ELITE CHANGES
New Thailand Elite Membership Packages Revealed! August 30, 2023
Due to the discontinuation of the current Thailand Elite Visa programs, new applications must be submitted before September 15, 2023.
Thailand Elite Easy Access visa holders who wish to upgrade to Elite Superiority Extension or Elite Ultimate Privilege can still submit their application any time during their membership's validity. However, this must be done no less than 3 months prior to the membership's expiration.
Thailand Elite Visa applications with pending background check approval or pending payment, may still change their program before September 15, 2023.
For the latest updates and changes regarding the Thailand Elite Visa Program, check the links below:
Thailand has always been a popular destination for international families. Its low cost of living, rich culture, high-quality education, and medical facilities appeals to families who want to holiday year after year or want to move and start a fresh life. All foreigners require a visa when entering Thailand. Visas in Thailand can be tricky when organizing an entire family. Affluent families looking for long-term solutions should look at Thai Elite Visas.
A person who seeks nothing but the best and wants to enjoy Thailand for 20 years can apply for a Thailand Elite Ultimate Privilege visa. If they have a family, the visa can be extended to family members with the Elite Family Premium visa. Elite Family Premium is the perfect solution for couples, families with children, or adults who want to share a luxurious retirement with their parents.
Thailand has many long-term visa options. Most of these visas have age, financial, or educational eligibility requirements. Their paperwork is involved and often the visa needs to be renewed every 12 months. Some visas cannot be extended past 12 months.
The Elite Family Premium visa is issued by the Thailand Privilege Card Company Limited which is a subsidiary of the Ministry of Tourism and Sports. They provide Tourist Visas to affluent foreigners who no longer want to organize short-term visas but are looking for long-term travel or permanent relocation to Thailand.
Thailand Elite visas promote Thailand to affluent families who are looking for extended access to the country. It bypasses the annual requirements and restrictions to offer longevity, ease of use, and many benefits for its members. Elite Family Premium visa offers exclusivity to foreign families in Thailand. Its shopping and leisure benefits, concierge services, and immigration support allow long-term visitors and residents to live like royalty in Thailand.
People learned a hard lesson during the pandemic. The choice was taken away, and people who had the means and were used to getting away for regular vacations found themselves trapped. Family travel became more difficult and cultural experiences were denied to children. This caused a mindset shift about travel. Short-term vacations were no longer as appealing, and people wanted long-term solutions to provide their children with different cultural experiences. The Elite Family Premium makes this easy for couples and parents who love the Land of Smiles and want to share it with their young ones.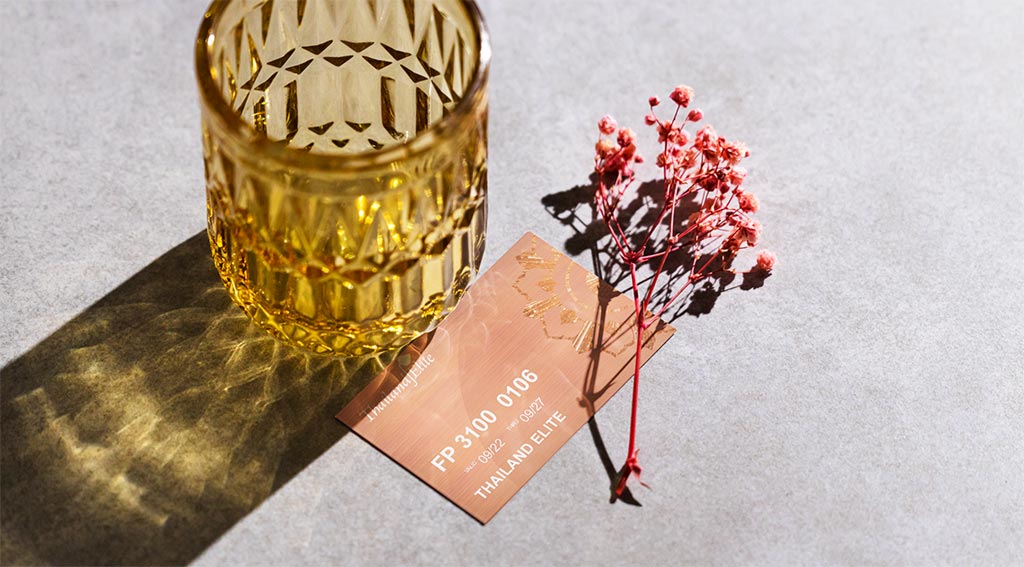 Overview of the Elite Family Premium
The Thai Elite Family Premium is a 20-year tourist visa designed for affluent and high-earning foreign nationals with families. It is available to family members of existing Elite Ultimate Privilege visa holders.
For those who enjoy Thailand as a frequent holiday destination, it allows unlimited entries to Thailand for 20 years and people can stay for up to a year at a time.
Existing Ultimate Privilege members who want to move to Thailand and create a life with their family can extend their visa to the immediate family with an Elite Family Premium. It allows families to live in Thailand for up to a year before needing to exit and reenter. Children can attend school for the year and parents don't need to worry about "visa runs" or annual renewals.
There is no minimum time a member must leave, nor any minimum stay requirement. It is a great opportunity to introduce your children to other parts of Asia while knowing it will be easy to come home.
If your situation does not allow you to exit at the end of a year, you can contact Thailand Elite Privilege and they will help you extend your stay for another year. This allows up to two years of uninterrupted living.
Elite Family Premium has few eligibility requirements. A family member must hold an Elite Ultimate Privilege visa. Members do not need to prove income or hold money in a Thai bank account. They do not need to attend an Educational Institution or do volunteer work. There are no age restrictions for Family Premium members. Ultimate Privilege holders must be over 20 years of age. Members do not need to complete any immigration interviews or renew their visas annually.
Any immediate family member can be part of a Family Premium visa. Some come with their spouse, and some with their children. Other Elite Ultimate Privilege members want to start a life in Thailand and share it with their retired parents or grandparents. There is no limit to how many people can be part of a Family Premium visa, and additional applicants receive their visa for a much lower fee. Family Premium members can be added at a later date.
The fee for a 20-year Elite Family Premium visa is 1 million Thai baht/person with an annual fee of 10,000 Thai baht. Family members receive all the benefits of the Elite Ultimate Privilege member at a much lower cost. The initial fee is paid on approval, so there is no financial risk in lodging an application.
When applying for an Elite Family Premium visa, Immigration will complete a background check on all applicants under due diligence. If potential members do not have a criminal record or outstanding overstay in Thailand, they will be approved. The member pays their visa fee upon approval, and a visa is issued for the first 5 years.
Elite Family Premium holders receive VIP service when arriving in Thailand. Immigration formalities and passport processing is expedited on arrival. A concierge service is available and travelers are met at the airport by a private limousine to take them to their accommodation. A member contacts Thai Elite Privilege and provides their arrival date, and the rest is taken care of.
Thailand Elite Privilege wants their visa holders to feel special. They are VIP visitors in Thailand. When a foreigner stays in Thailand for more than 3 months, they are required to complete "90-day reporting" at a local Thai Immigration Office. This can be a nightmare for families as all family members must attend. Holders of a Thai Elite visa do not need to present themselves at Immigration. A Thai Elite staff member organizes and represents the family for this immigration formality. There are no long queues or waiting with children and elderly members for Elite Family Premium visa holders.
Elite Family Premium members receive discounts and benefits at many shopping outlets, restaurants, and leisure activities throughout Thailand. This is perfect for families. It is expensive to enjoy leisure activities with kids. Thai Elite offers discounts to families in a country that already has a low cost of living.
Ultimate Privilege has additional leisure benefits over other Thai Elite visas. Elite Family Premium members have access to Thailand's exclusive golf courses and spa resorts.
To take advantage of these perks, members present their Thai Elite Privilege card at any partner location and receive instant benefits. Members can share their benefits with visiting friends and family who are not Thai Elite members.
Elite Family Premium
20-year Tourist Visa with unlimited entries (issues every 5 years)
Available to the immediate family of Elite Ultimate Privilege members
Up to 1 year stay per arrival
1 Million Thai Baht/person
10,000 annual fee
Assistance with bank accounts, licenses & 90-day reporting
Expedited arrival processing and private limousine transit
Shopping & leisure benefits
Exclusive golf and spa resort access
Apply for your Elite Family Premium Visa
The easiest way to apply for an Elite Family Premium visa is through a registered agent. Agents not only help with your Thai Elite application, but also offer additional services like free notary, business networking, property investment, and liaising with educational institutions.
Working with an agent, you can apply while in Thailand, or from your home country. The process will normally take 1-3 months depending on your nationality. The agent will advise what information they need for all family members in order to submit the application on your behalf and monitor the progress of your approval.
The advantage to working with a registered agent for families is they handle all the paperwork and provide additional services to make your transition and time in Thailand easier. Organizing documents for multiple people can be a nightmare, but your agent provides a one-on-one service from start to finish. They keep you updated on the progress or any outstanding requirements of your application.
1. Application Submission
The first step is to contact your agent. They can advise what visa might best suit you and how to start the process. An agent will send you a questionnaire with the initial information needed. This will include:
Full name
Date of Birth
Passport number and validity dates
Contact details
Current visas or information about previous overstays in Thailand
It is important to note that each applicant will need a valid passport, including children. A questionnaire is needed for each person who will be part of the Family Premium visa.
Upon receiving your completed questionnaire, your agent will prefill your Elite Family Premium application form and email it to you for signing. They will notify you of all documents required, i.e. wedding certificates, civil union certificates, birth certificates, etc. Your agent removes all confusion about what you need to provide.
Your application will include:
A signed application form
Colour copy of your passport profile page
A high-quality passport-sized photo
Any additional documents for family members
Your agent will submit the signed application on your behalf and liaise with Thailand Elite Privilege and Immigration. They will advise if any additional information is needed for approval.
When applying for your visa, you need to make sure you have 5 years of validity in your passport. If your passport will expire before the end of your 5-year term, it is possible to have your visa affixed to the current passport. When you receive your new passport, an appointment can be made to visit a Thai Embassy. You take your existing and new passport to the appointment and a new visa sticker will be placed in for the rest of your 5-year term.
2. Background Check
Under due diligence, Thailand Immigration will conduct a background check for all applicants. This check will include:
Criminal convictions within Thailand or another country
Any outstanding overstays in Thailand (where an overstay fee has not been paid)
If an applicant has any current active visas in Thailand, i.e. Education, Retirement, or Work Visa. Existing visas must be canceled before a Thai Elite Visa can receive final approval.
3. Payment of Membership fee (credit card or bank transfer)
The minimum cost for an Elite Family Premium visa is 1 Million Thai Baht/family member. This provides each member unlimited access to Thailand for 20 years.
No payment is needed until you receive final approval. When your visa is approved, you will receive a Welcome Letter from Thailand Elite Privilege and your agent. The letter outlines the next steps in starting your visa and the full benefits available to you.
You will also receive a letter with all payment options available. The visa fee can be completed by credit card, international bank transfer, or internal transfer if you already have a Thai bank account. The fee is payable as a single amount upon approval. If you have a daily transfer limit, you can discuss the situation with your agent.
From the time you receive your approval and welcome letter, an Elite Family Premium member has 3 months to pay their visa fee and start their first 5-year term.
4. Issuance of the visa (embassy, airport, or Thai immigration)
There are several options available for affixing your visa to your passport.
A member can visit a Thai Embassy in their country
A member can be met at the airport when they arrive in Bangkok, Thailand, and have the visa affixed before completing passport control
An appointment can be made to visit the Thai Embassy in Bangkok
Working with an agent streamlines the above process and allows a central point of correspondence. There are no additional fees payable when enlisting the service of a good registered agent.
Additional Considerations and Restrictions
Background Check
When conducting a background check, an applicant must meet the following criteria:
Not having been sentenced by a judgment to imprisonment in any country except for an offense committed to negligence
Not having been adjudicated bankrupt
Not having been declared as a person of unsound mind, incompetence, or quasi-incompetence
Working in Thailand
Thai Elite Visas are classified as Tourist Visa. In order to work or earn income within Thailand, a person must hold a valid work permit. This permit is not offered under a Thai Elite visa. If a person wants to seek employment or start a business in Thailand, they can contact their Thai Elite agent and discuss avenues of attaining a work permit.
Excluded Countries
There are some countries that are restricted to apply. Citizens from the countries are not eligible for a Thailand Elite Visa:
Africa: Central Africa, Cameroon, Democratic Republic of Congo, Republic of the Congo, Equatorial Guinea, Guinea, Ghana, Liberia, Nigeria, Sao Tome, Principe, Sierra Leone, Somalia, and Sudan.
Middle East: Algeria, Iraq, Egypt, Iran, Lebanon, Libya, Palestine, Syria, and Yemen
Asia: North Korea, Afghanistan, Nepal, Pakistan, and Sri-Lanka
Why Choose Thailand as Your New Home?
There are many reasons for people to holiday or relocate to Thailand.
Thailand Has a Low Cost of Living
Living outside the city can be done at a very low cost
It is true that Bangkok & Phuket can be expensive for luxury living
Food options
Reasonable transport system
Thailand offers First-Class Medical Care and Education
Thailand boasts some of the best medical facilities in Asia
It costs a fraction of health services in Western countries
Thailand offers First-Class Education at International schools
Thailand has many quality international primary, secondary and tertiary institutions to offer children and young adults high levels of education at a fraction of the cost you would pay in fees at home.
Thailand is the Prime Travel Destination for SE Asia
Thai airports provide easy access to many SE Asia destinations using LCC airlines
Thailand is the perfect base to stretch out and explore the SE Asian region
The Thai Elite Family Premium visa is for families who enjoy Thailand and want ultimate luxury. For those who want life in Thailand to be easy. It is the perfect visa for people who want to visit year after year, or potentially raise their children in a unique culture. The shift in travel mindsets has moved people to look at how they can build a life with their families in diverse, unique cultures. They are forgetting quick getaways and looking longer term. The Thai Elite Family Premium is for those who are starting a family or want to spend extended periods in a beautiful country with their children and parents.
For inquiries about the Thai Elite Visa Application, please use this form to contact us.
Other Thai Elite Visa Pages